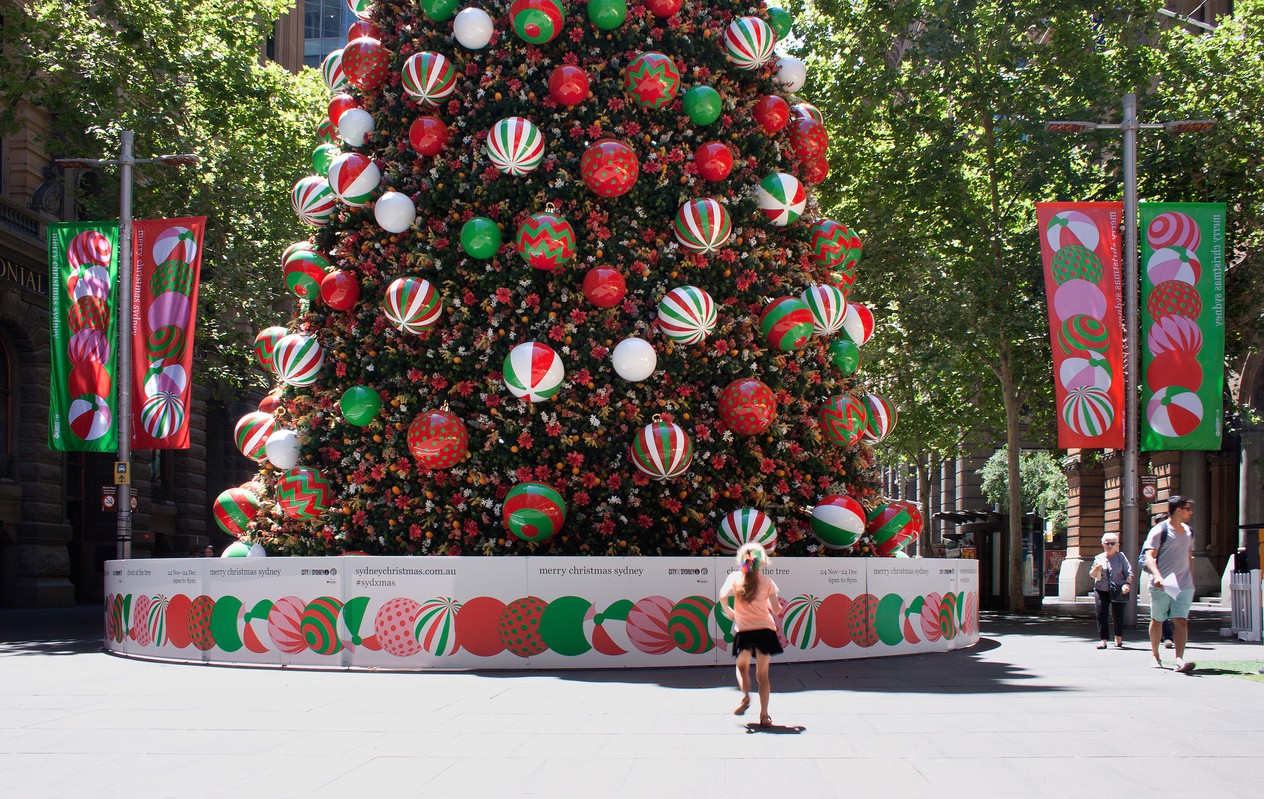 Event style: City of Sydney
2018 - Ongoing
Concept development
Design development
Art direction
Christmas balls vs Beach balls.
Sydney Christmas is the annual 6 week celebration of Christmas in the city, from free concerts, to new activations and installations, shopping promotions, projections, decorations and interactive experiences. The point of difference to other Christmas celebrations around the globe is that event programming moves away from the traditional white winter Christmas and instead promotes a uniquely Sydney Christmas experience; a summer-time, sun-drenched Christmas. The sunny aspect of Sydney's Christmas informed our creative direction resulting in a campaign featuring the unlikely but apt amalgamation of Christmas and beach balls.
Design by Toko's design direction underpins all Sydney's Christmas decorations for years to come. Ranging from events and activations for 2018-2022 including the tree itself.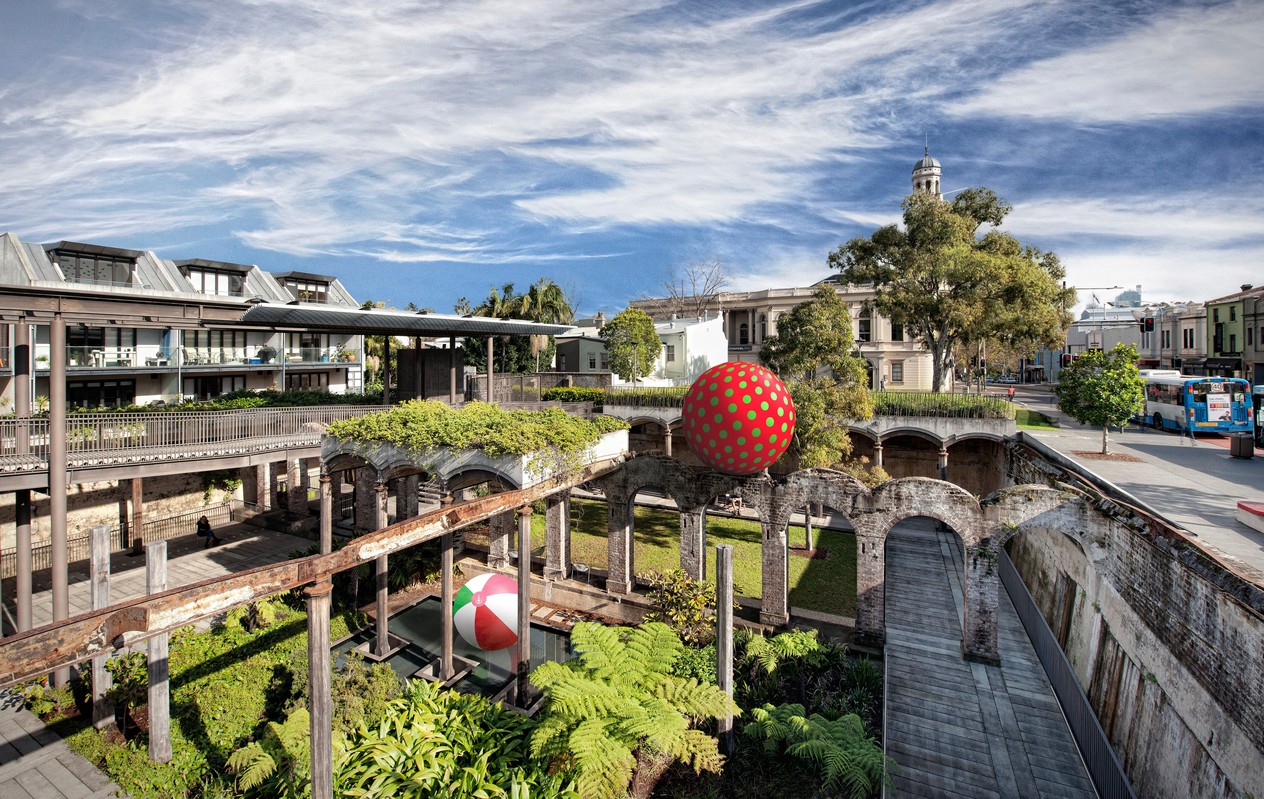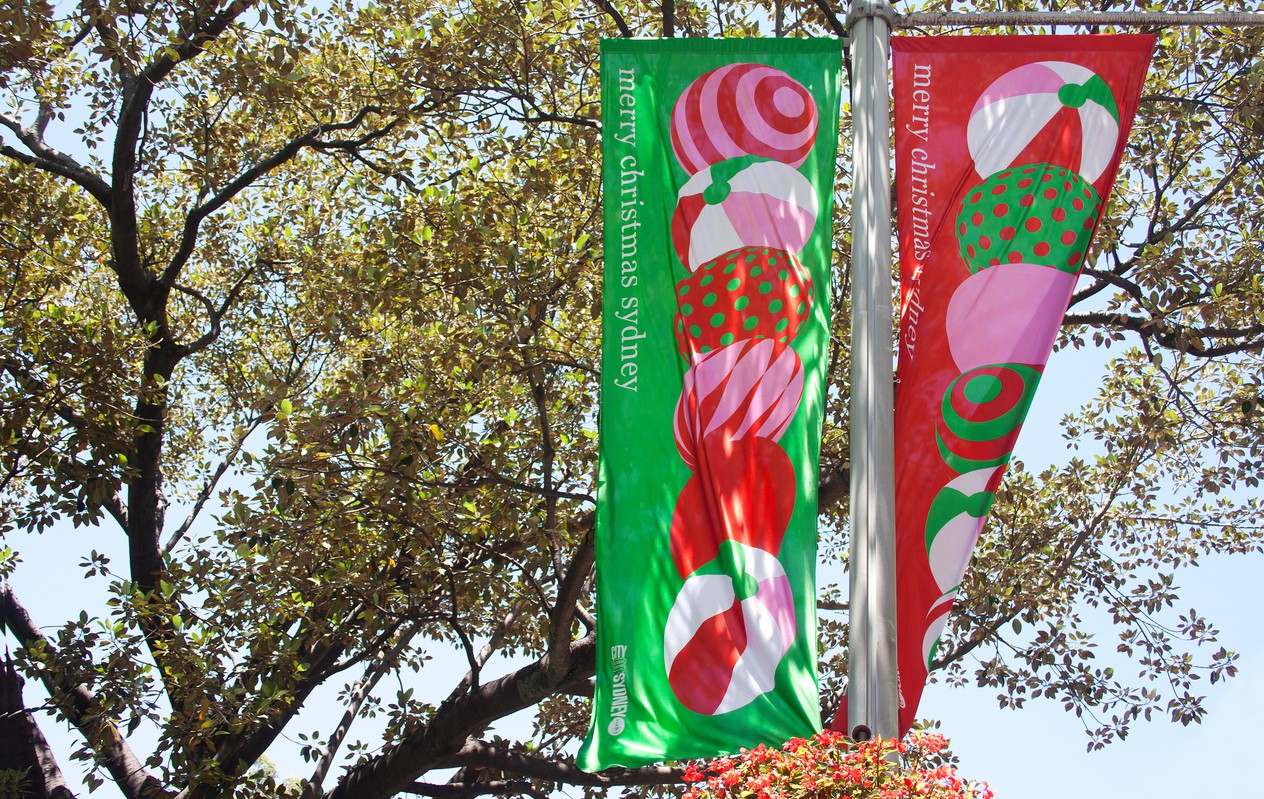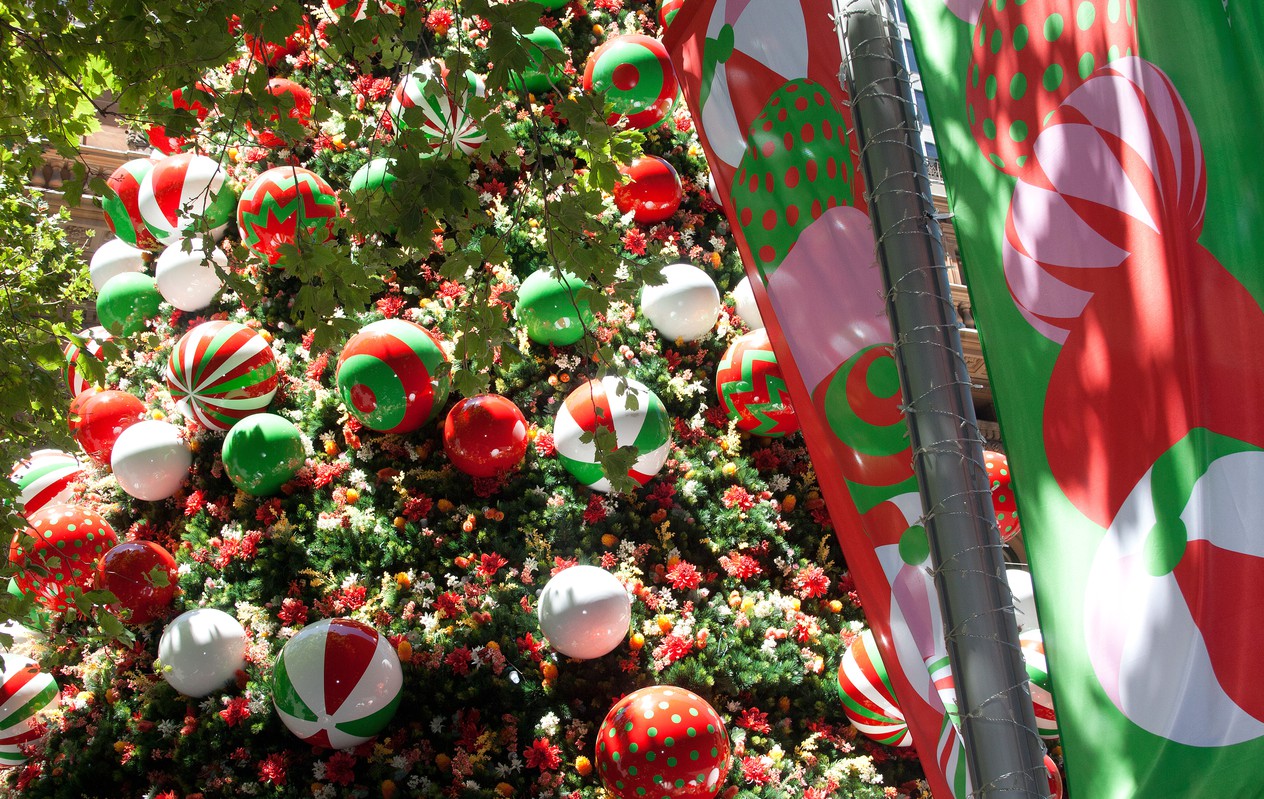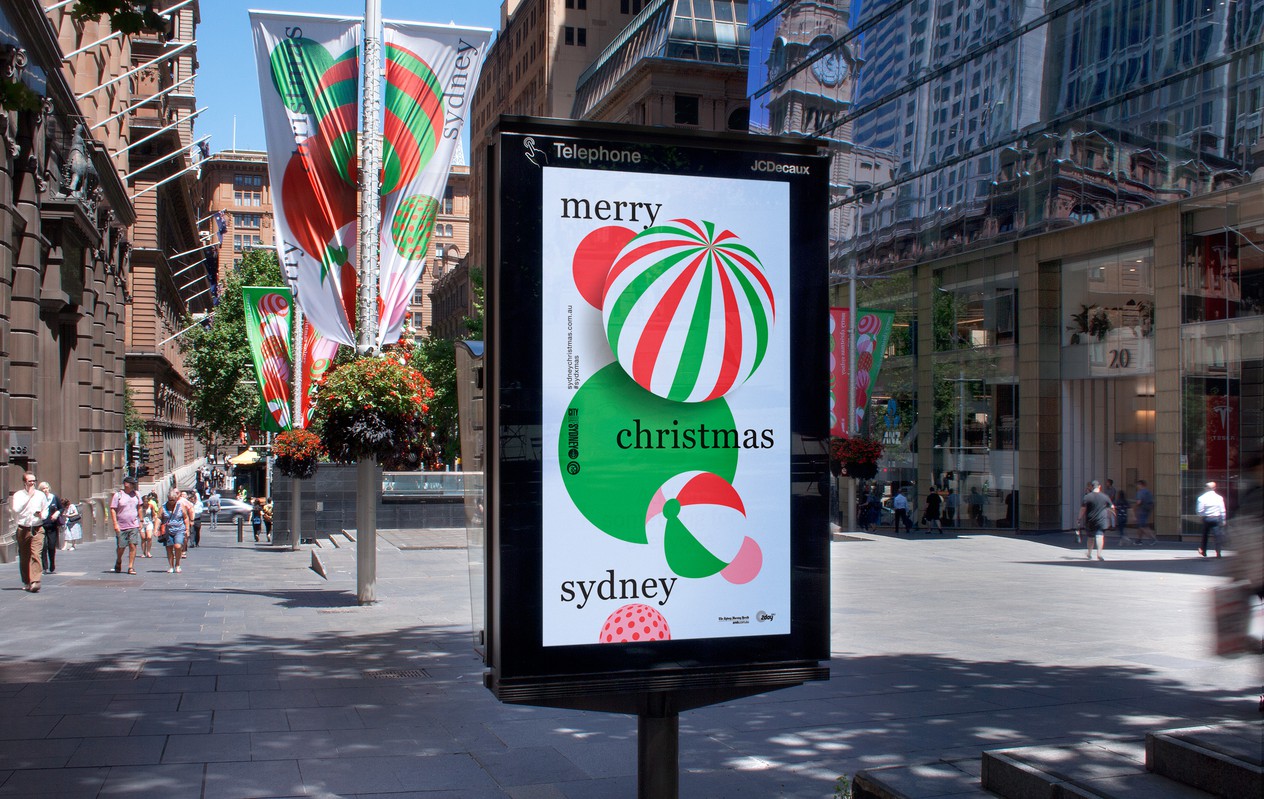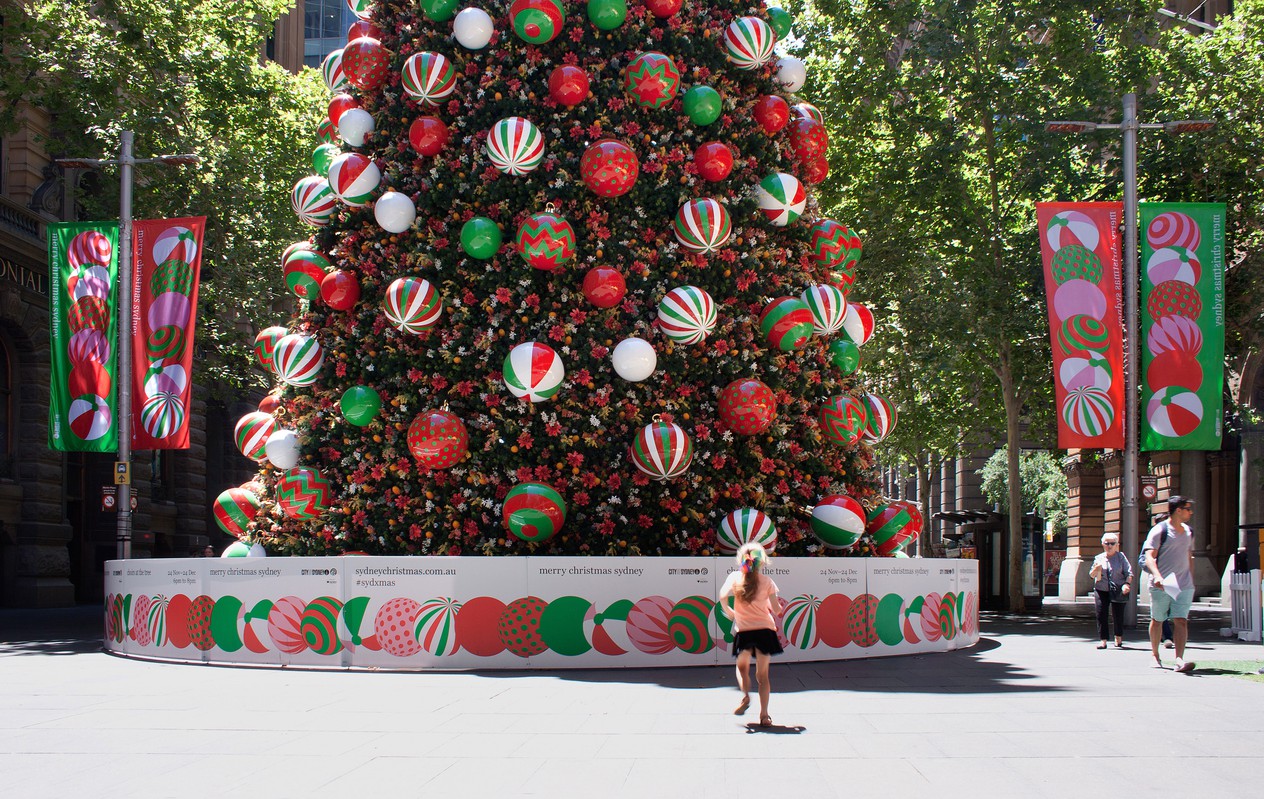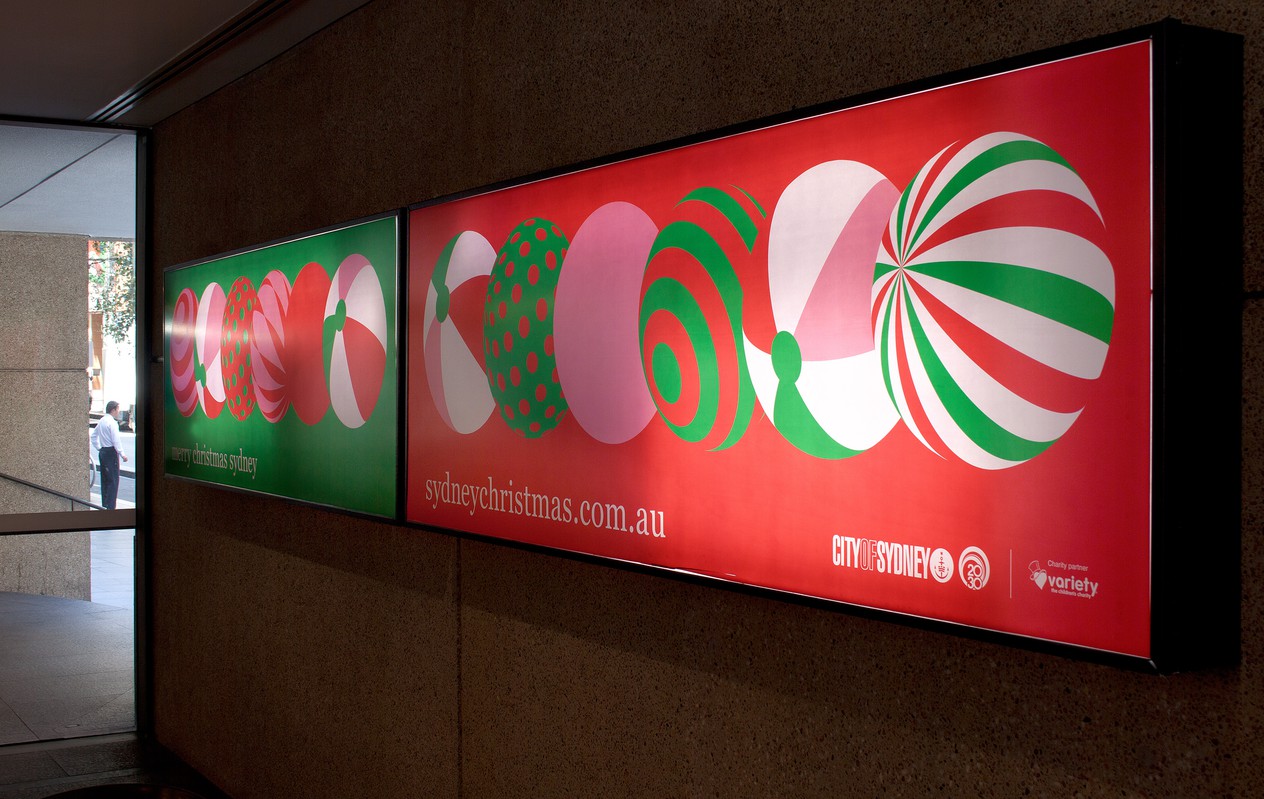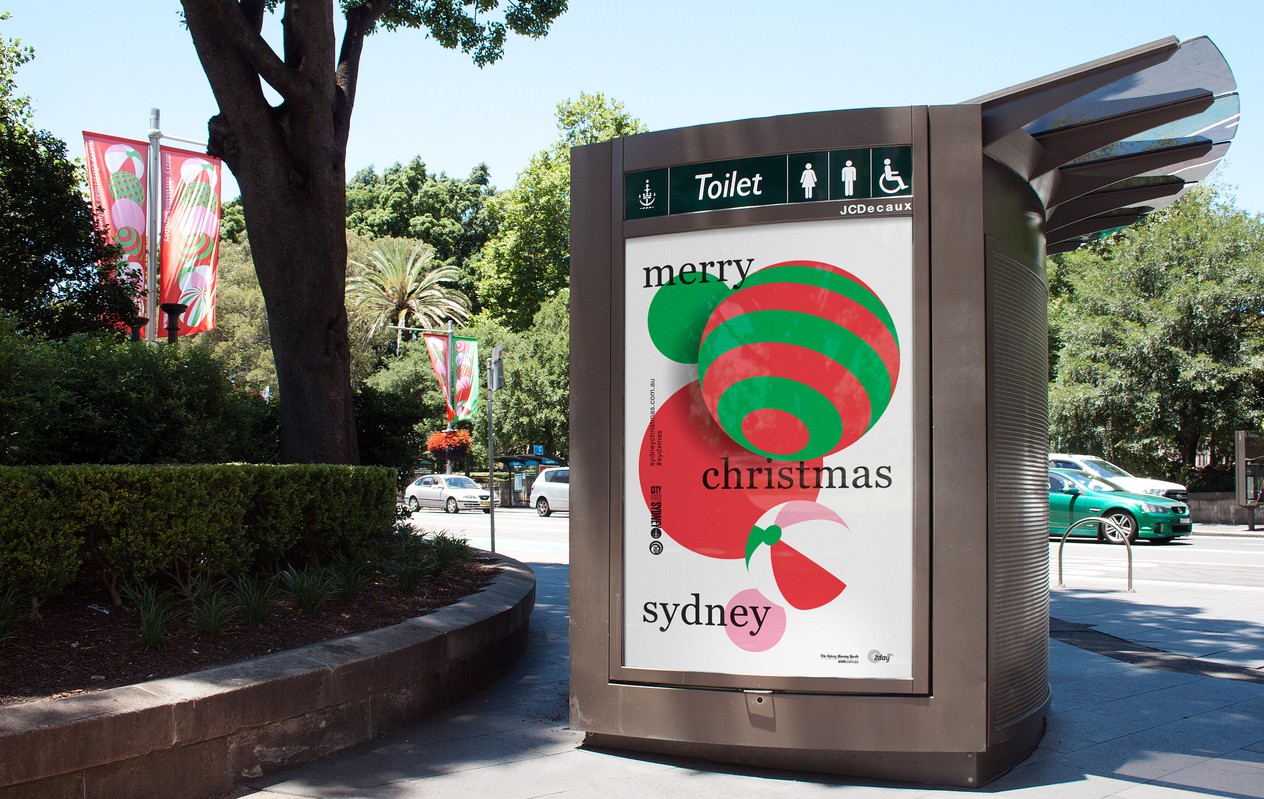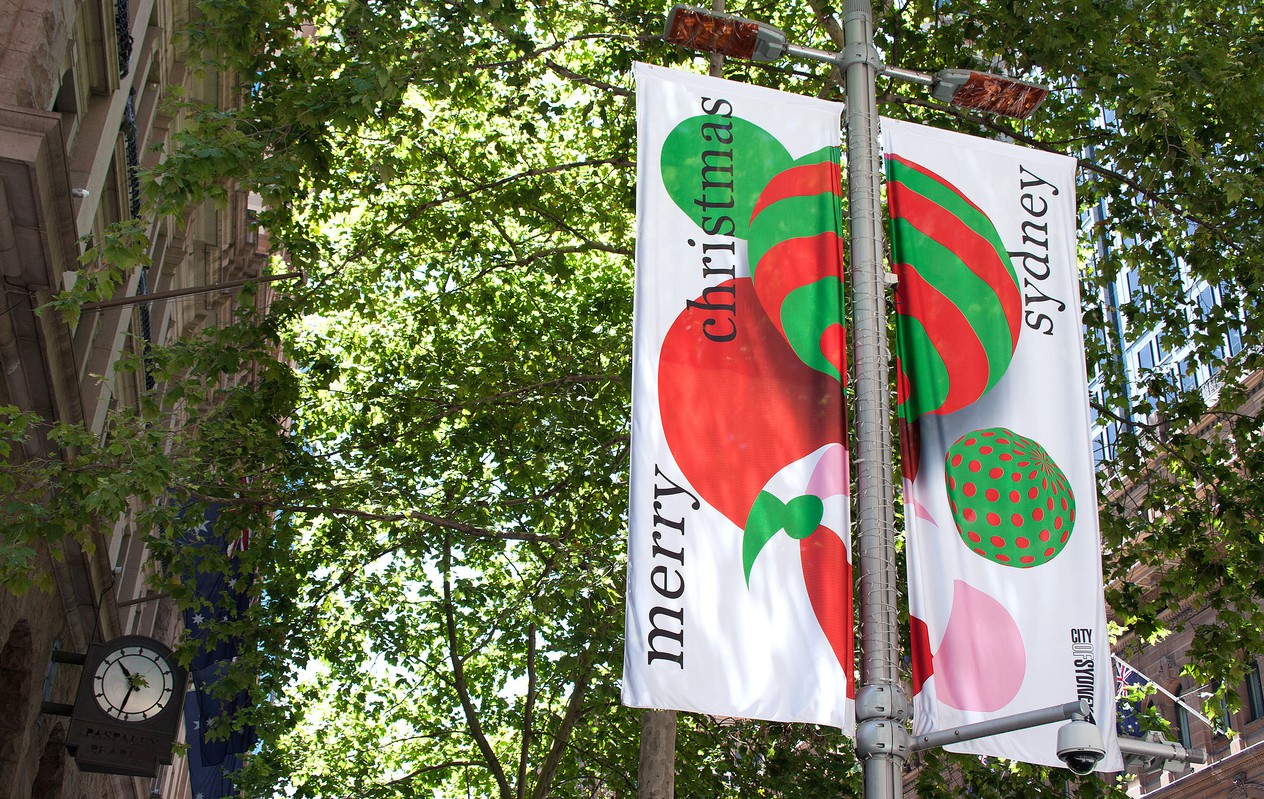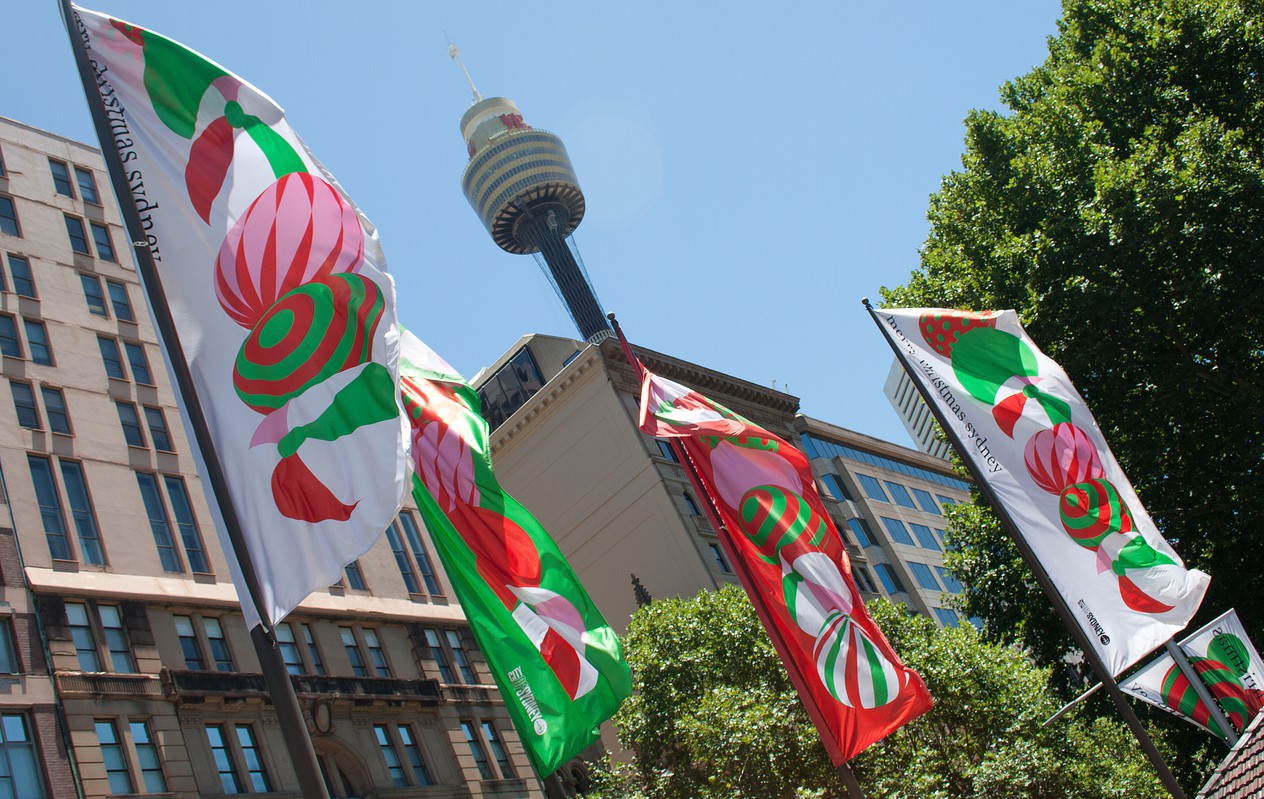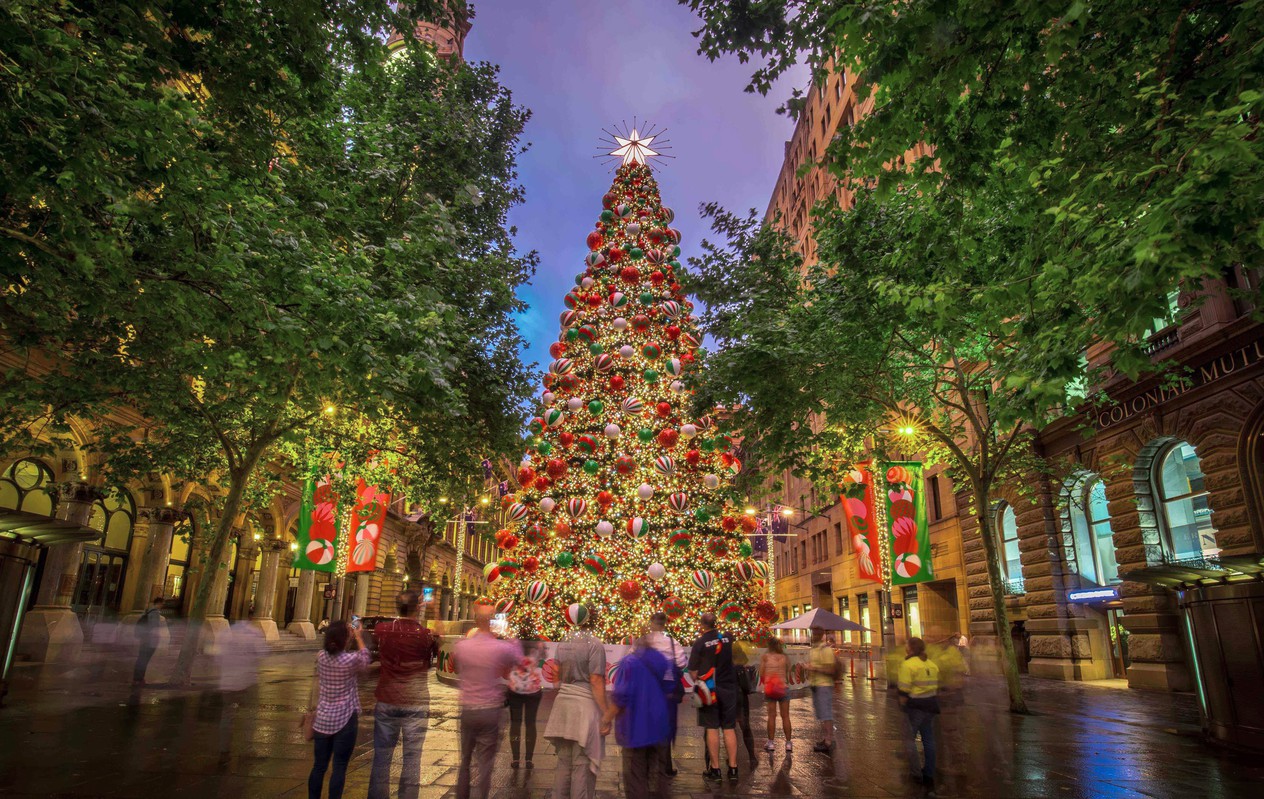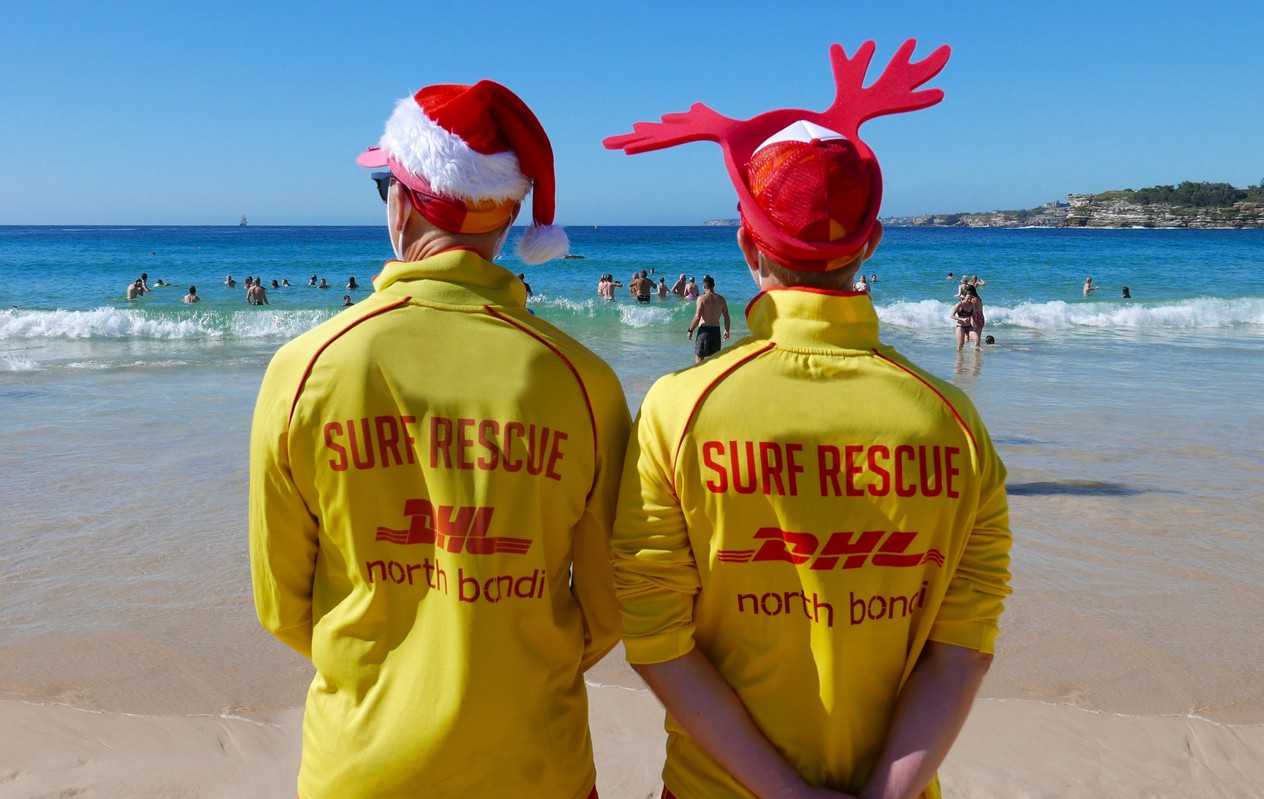 Next: The National Standard