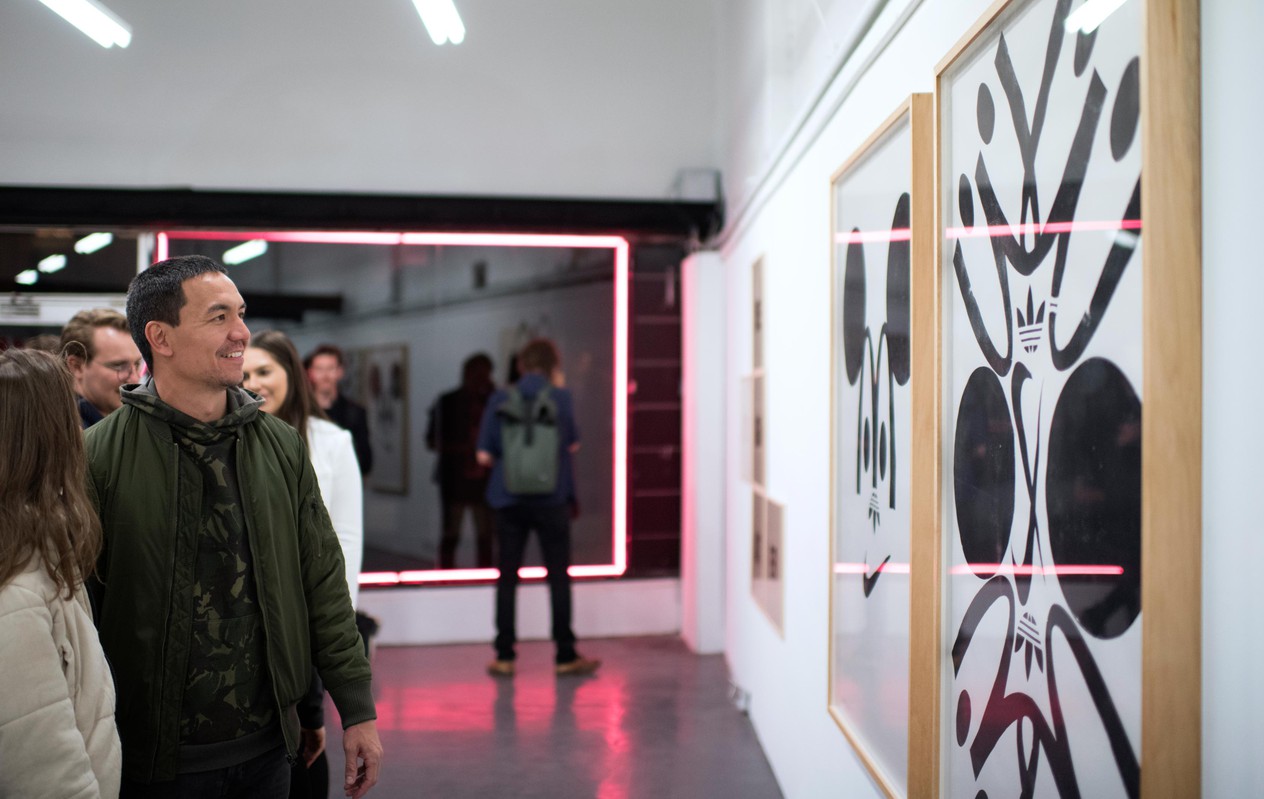 Gallery by Toko
2018
Eike König
Berlin, Germany
Eike König is arguably one of the most admired creatives in the world today. Mentor, artist, and founder of design studio Hort, celebrated for its visionary creative commissioned by iconic brands like Nike, IBM, Adobe, and Bauhaus Dessau.
Gallery by Toko is proud to have presented Eike König's first artist exhibition down under. On show were Eike's trademark typographic screen-prints and large-scale unique works, all highly loaded and meaningful.

About
 Gallery by Toko presents art and design exhibitions, book launches, industry talks and the opportunity to acquire rare limited edition art prints and design artifacts by world-renowned artists and designers. All works, talks and events share a clear curatorial vision dominated by the gallery's urge to explore the parallels and boundaries between art and design.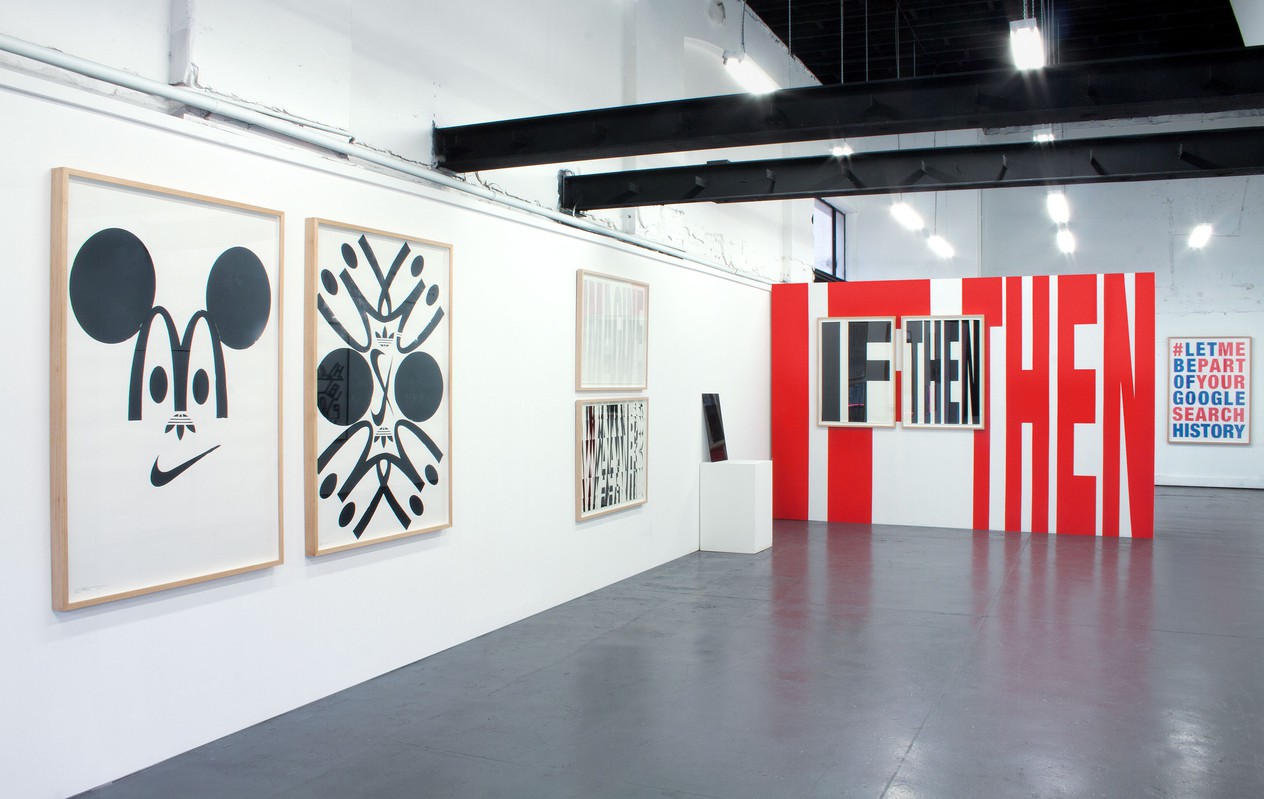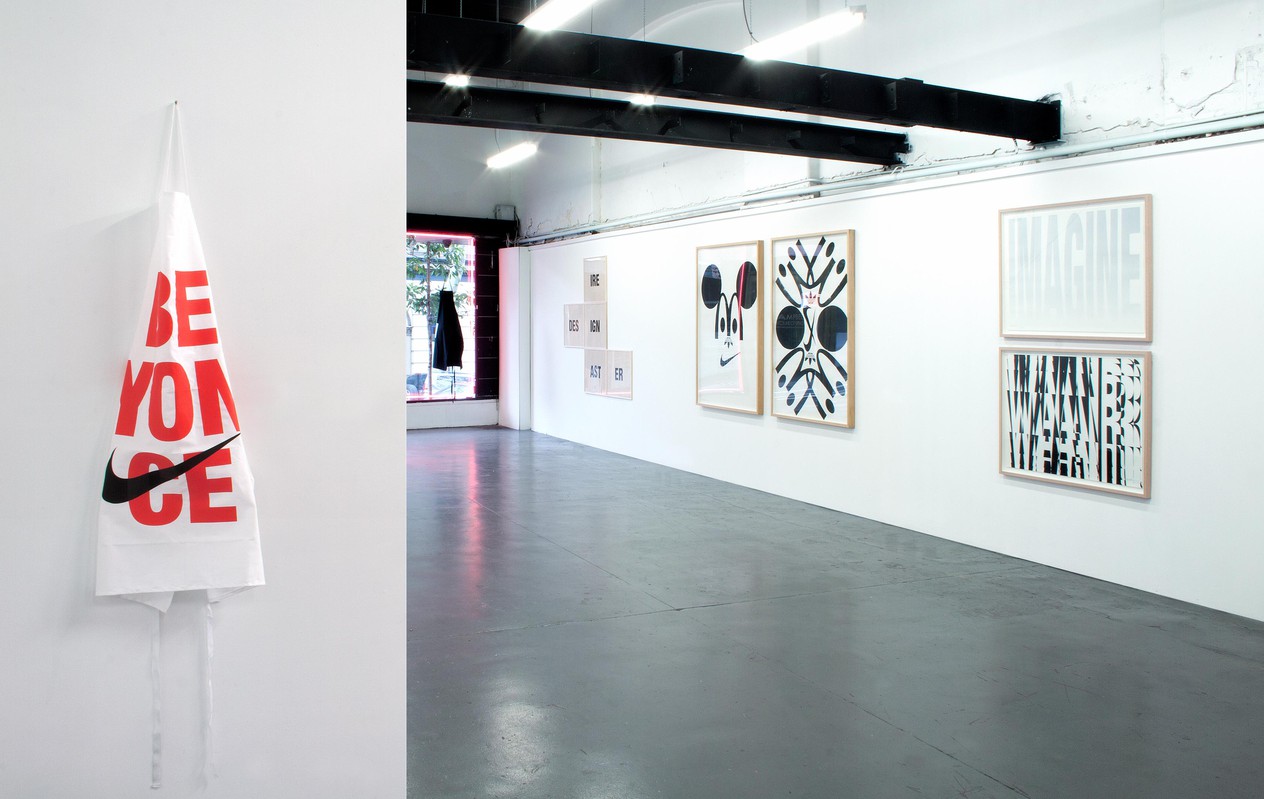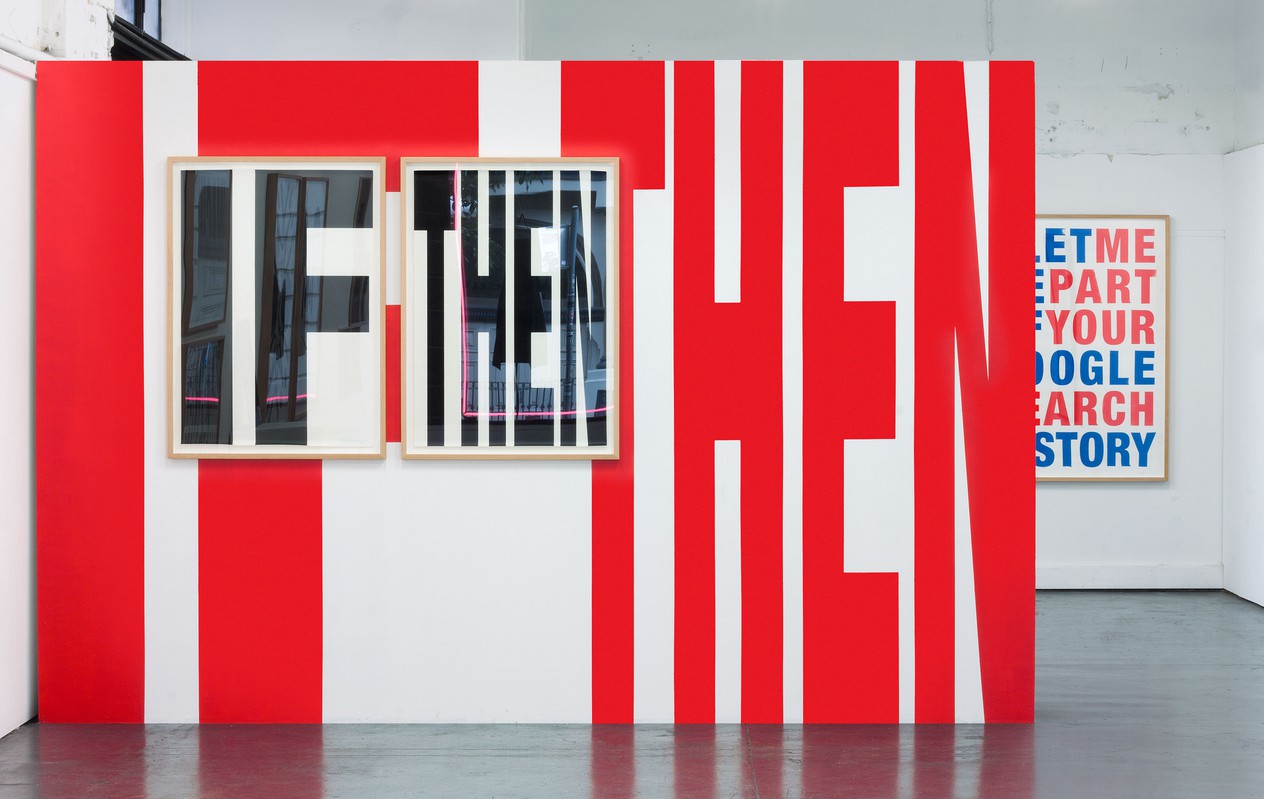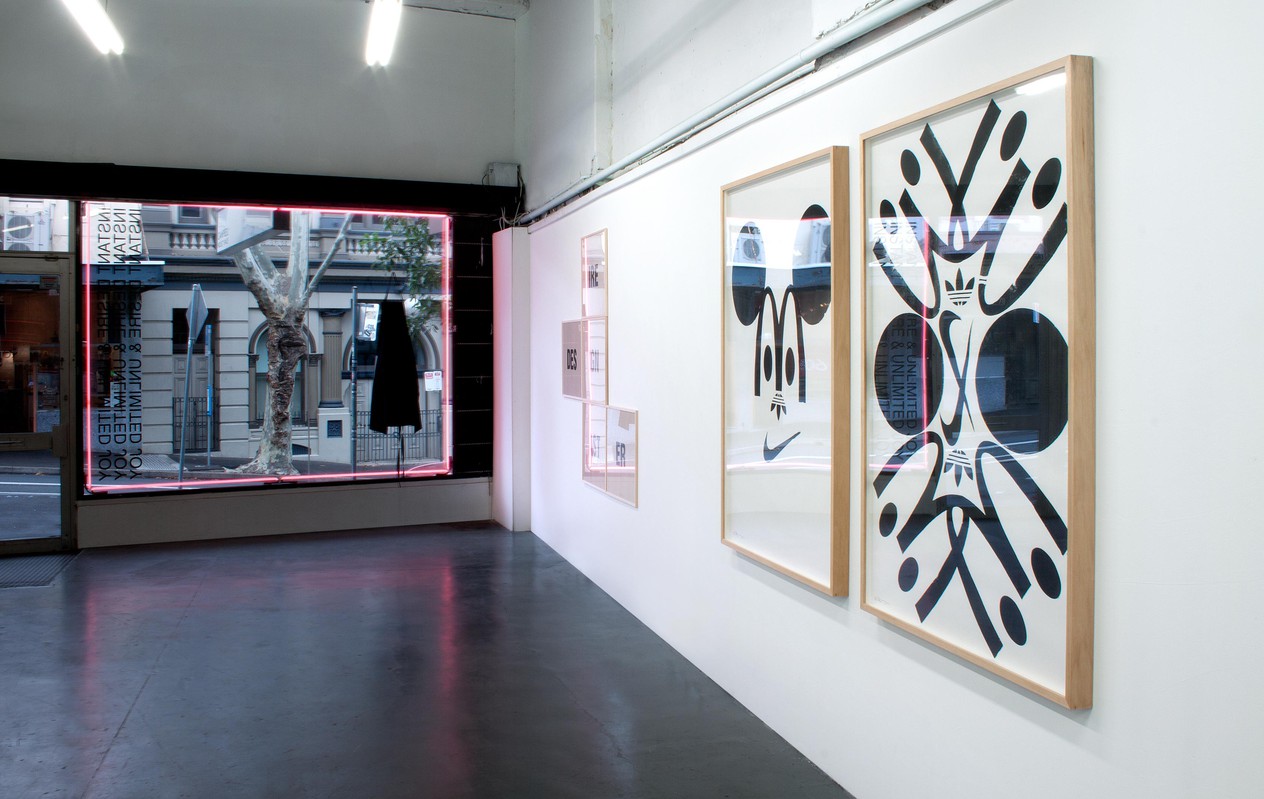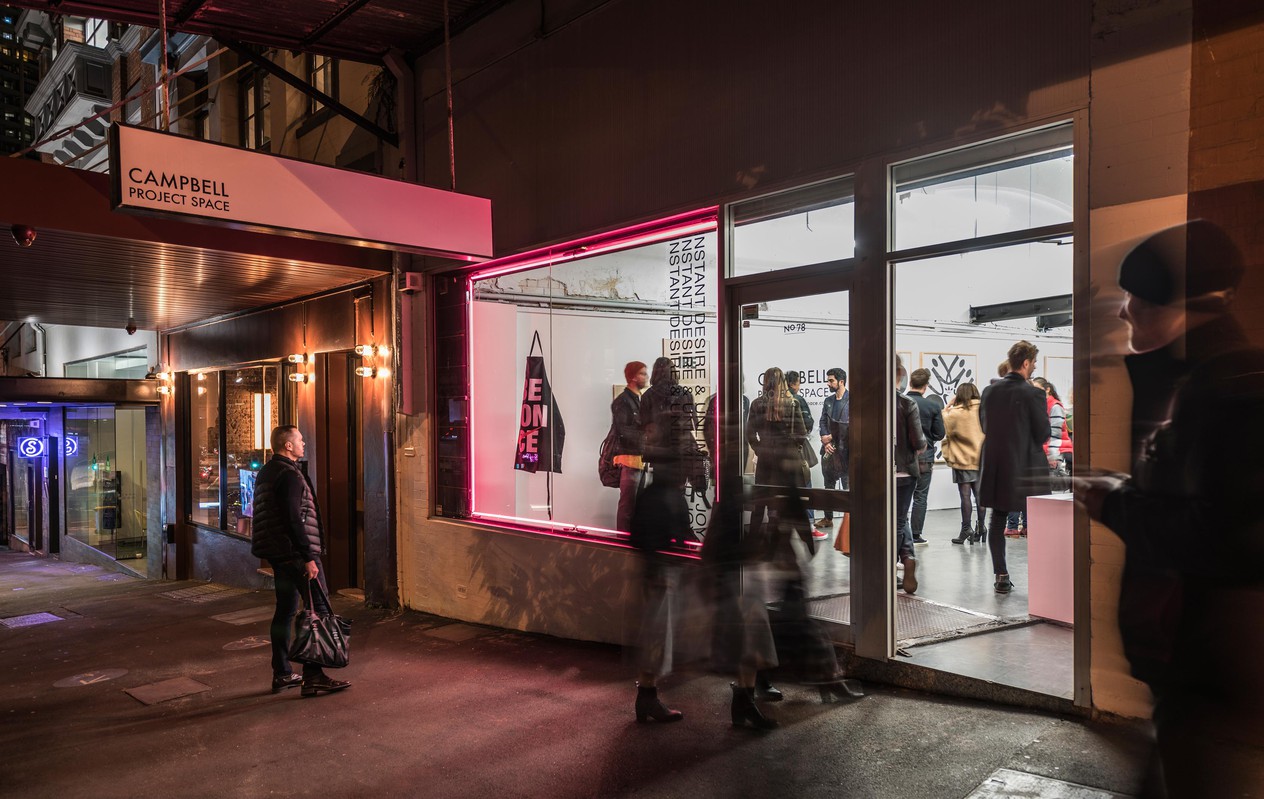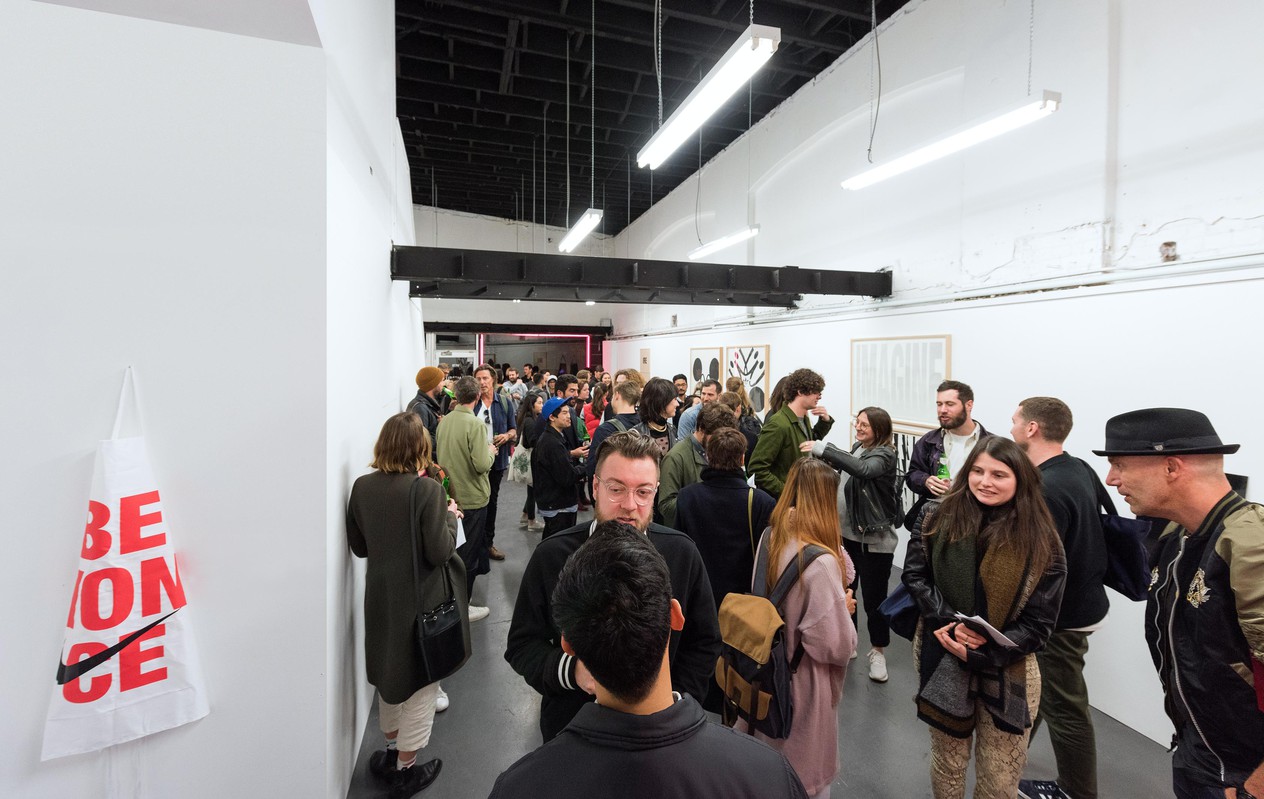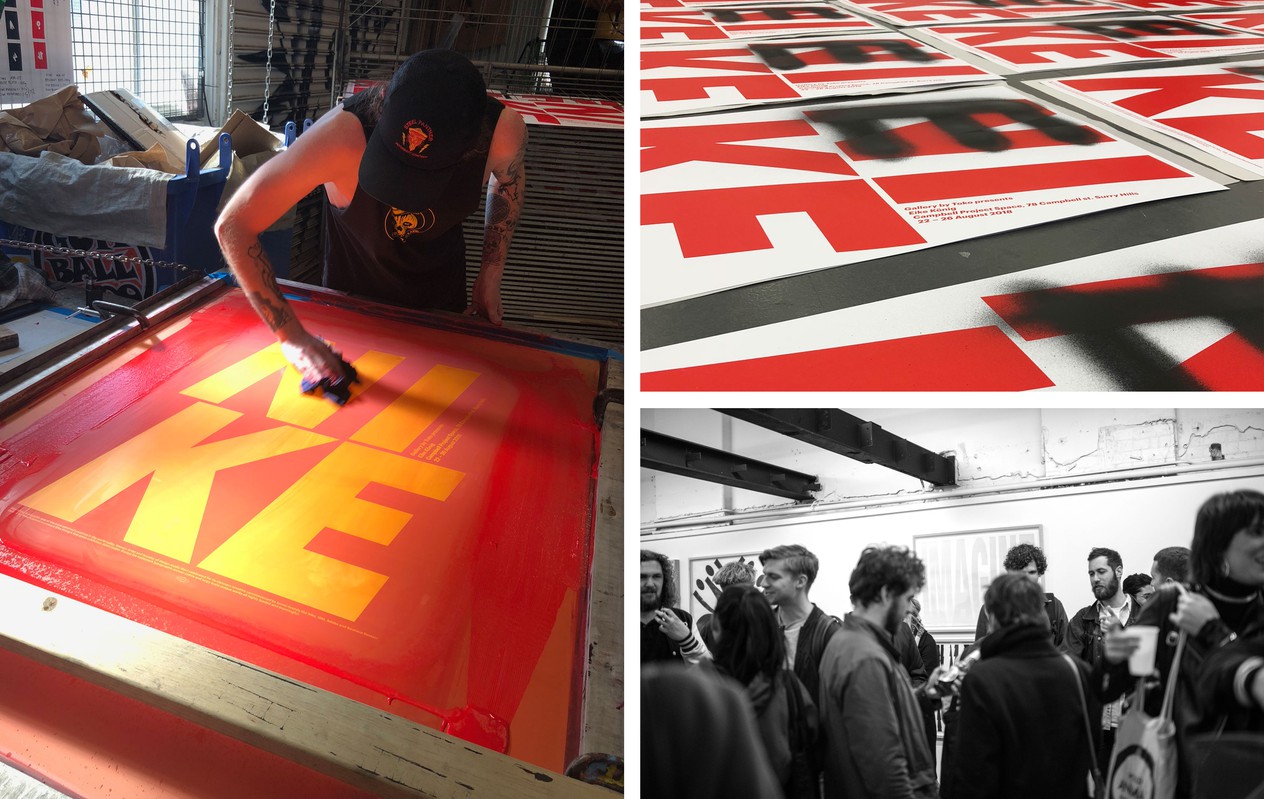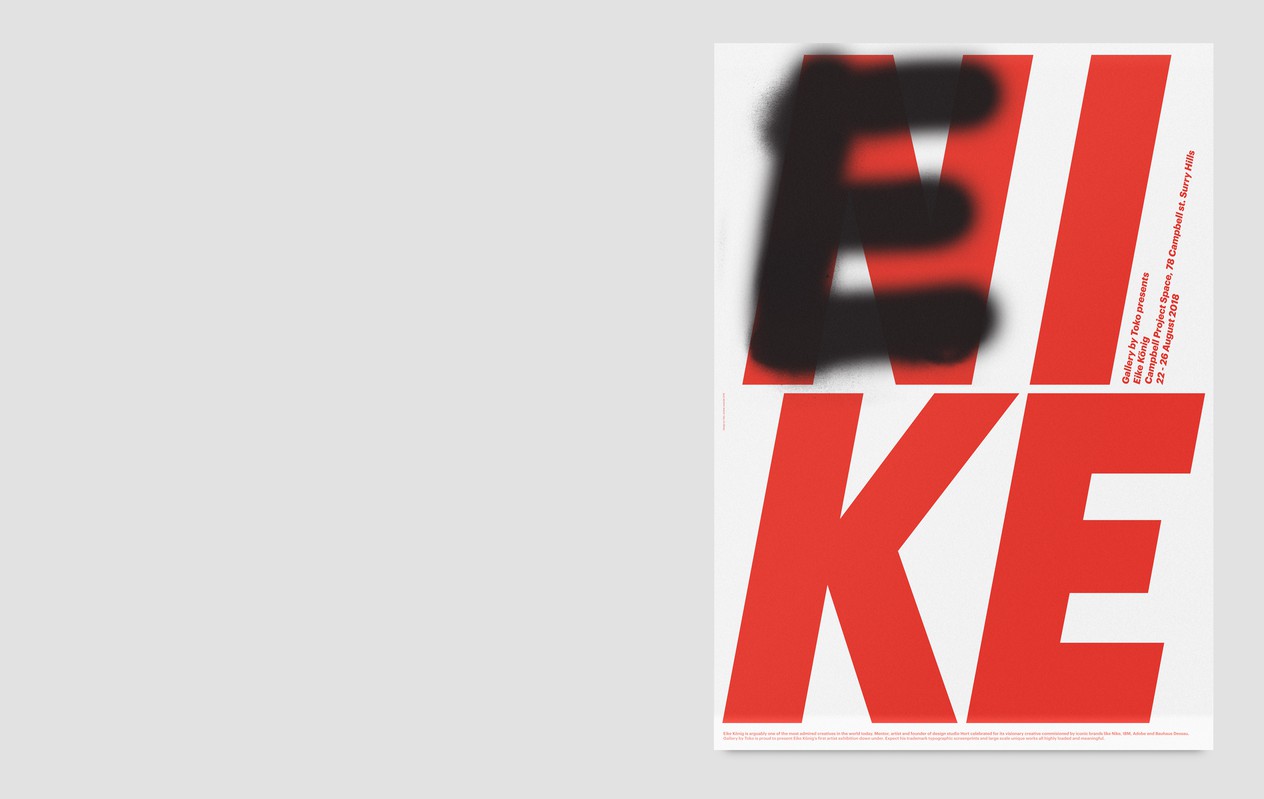 Next: Limited editions