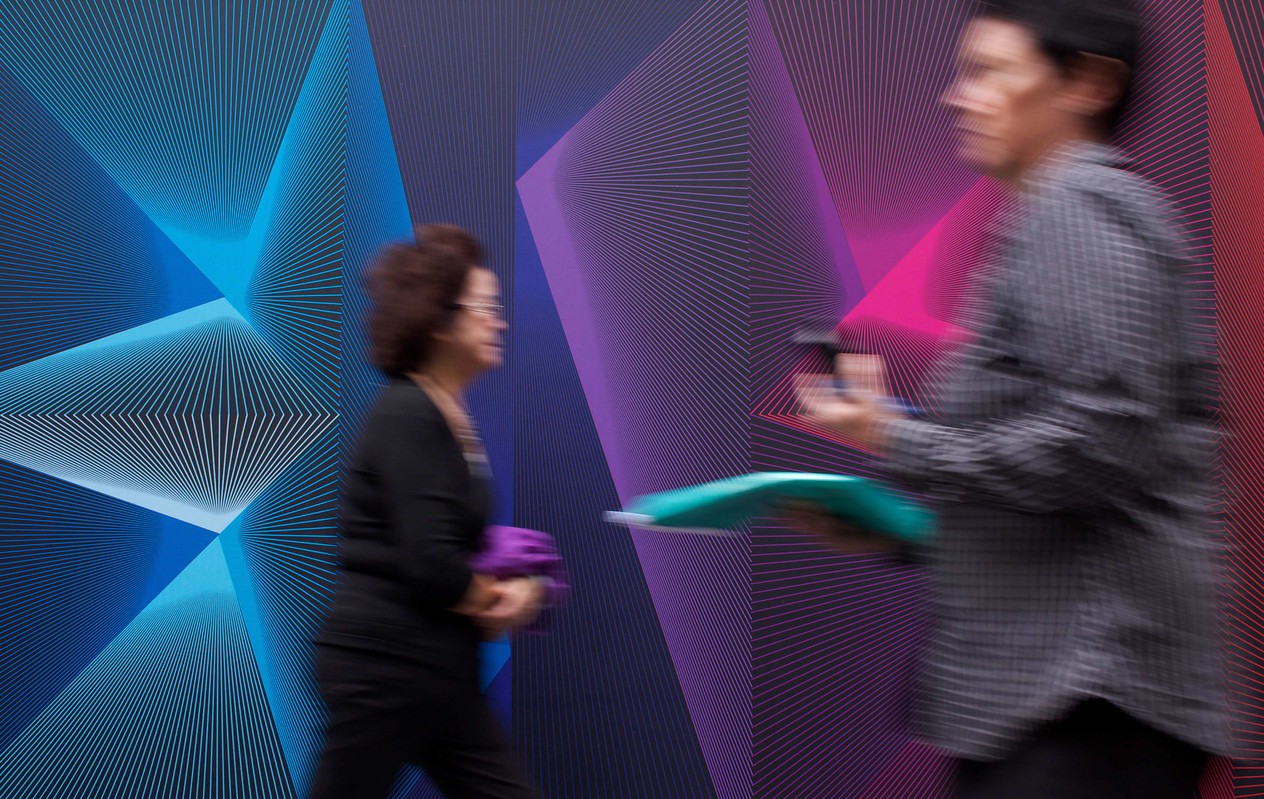 City of Sydney: Environmental graphics
2014
Creative hoardings program.

The creative hoardings program was created in response to community demand for more street art to enliven the streets of Sydney. This program aims to transform the visual impact of construction sites, providing evolving, temporary urban canvases and outdoor galleries.
Design by Toko was the first agency to provide creative for this exciting new program. Eva's art practice proved a perfect point of departure for the creative. A simple grid and a delicately constructed linear system was a hit with developers, consequently adorning Sydney's streets with vibrant and colourful 'op-art'.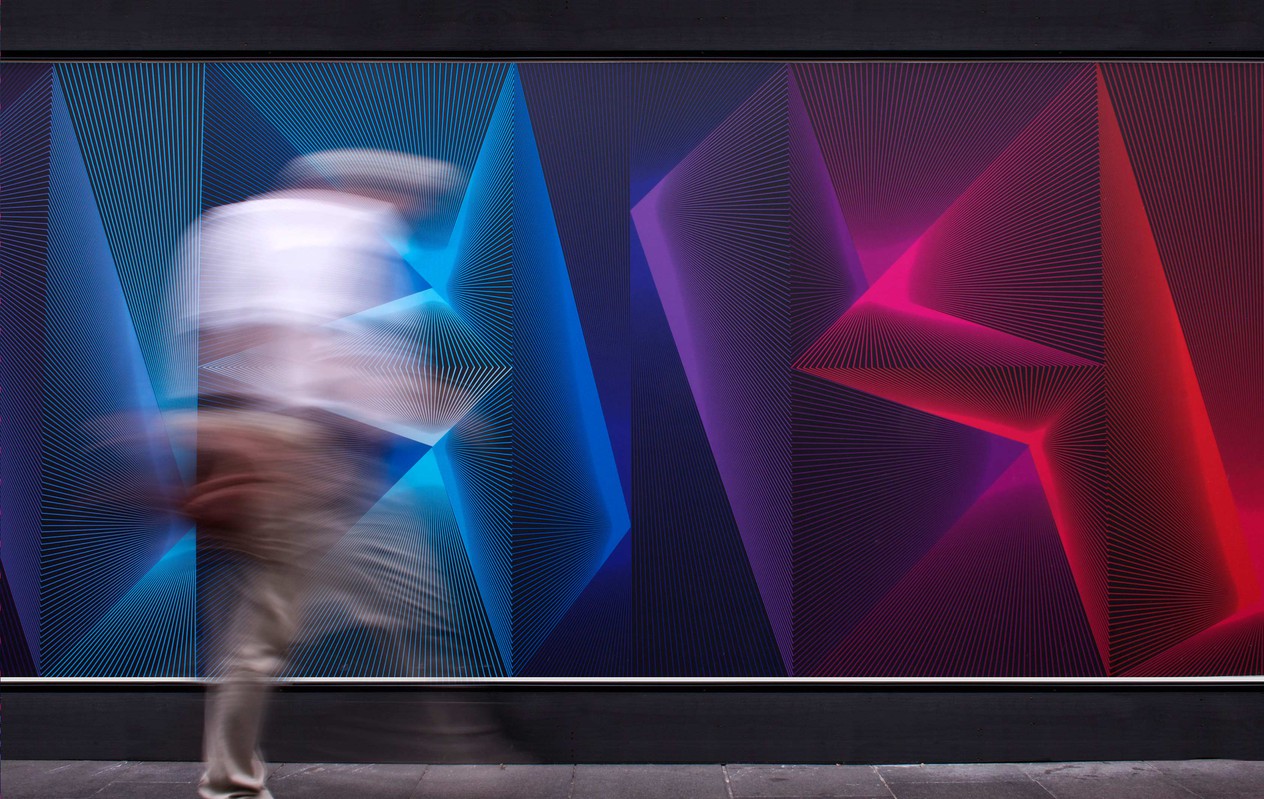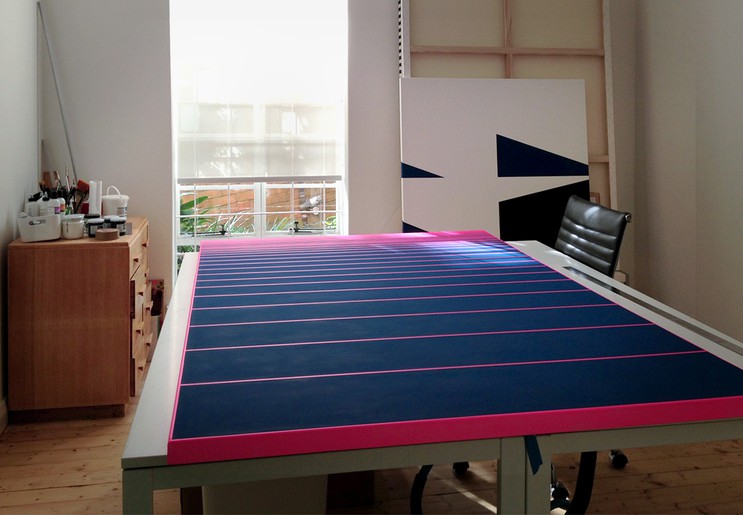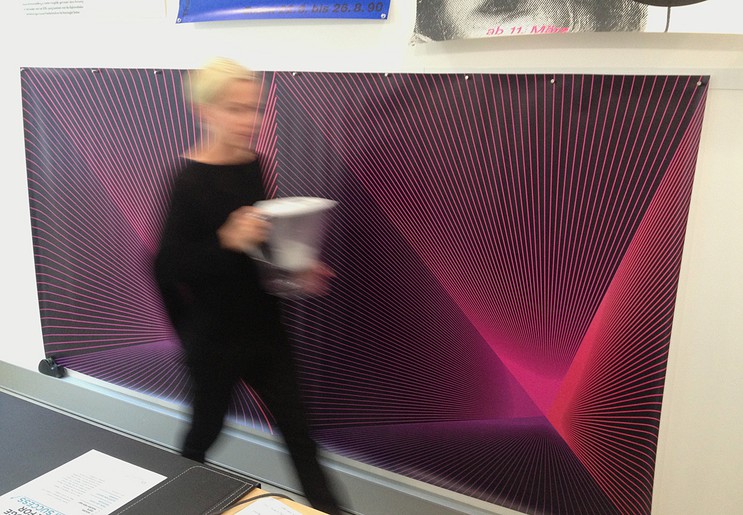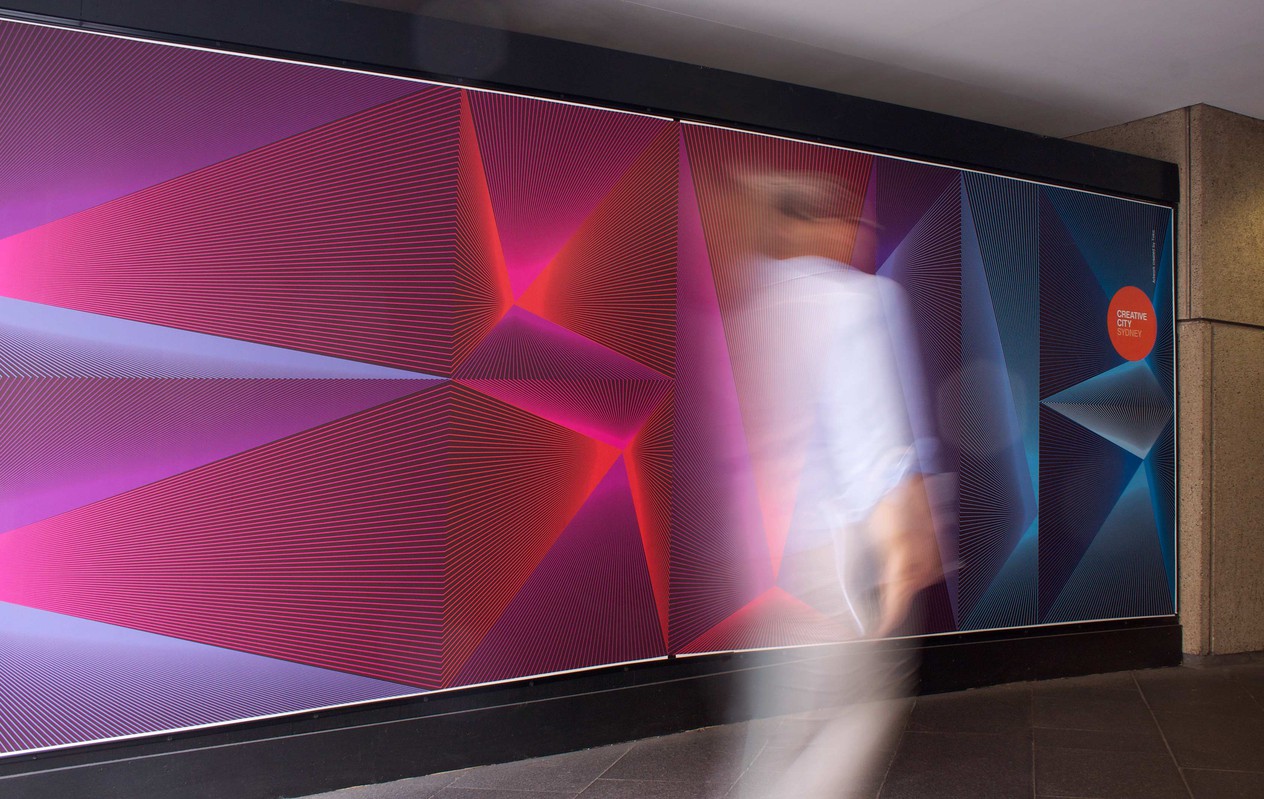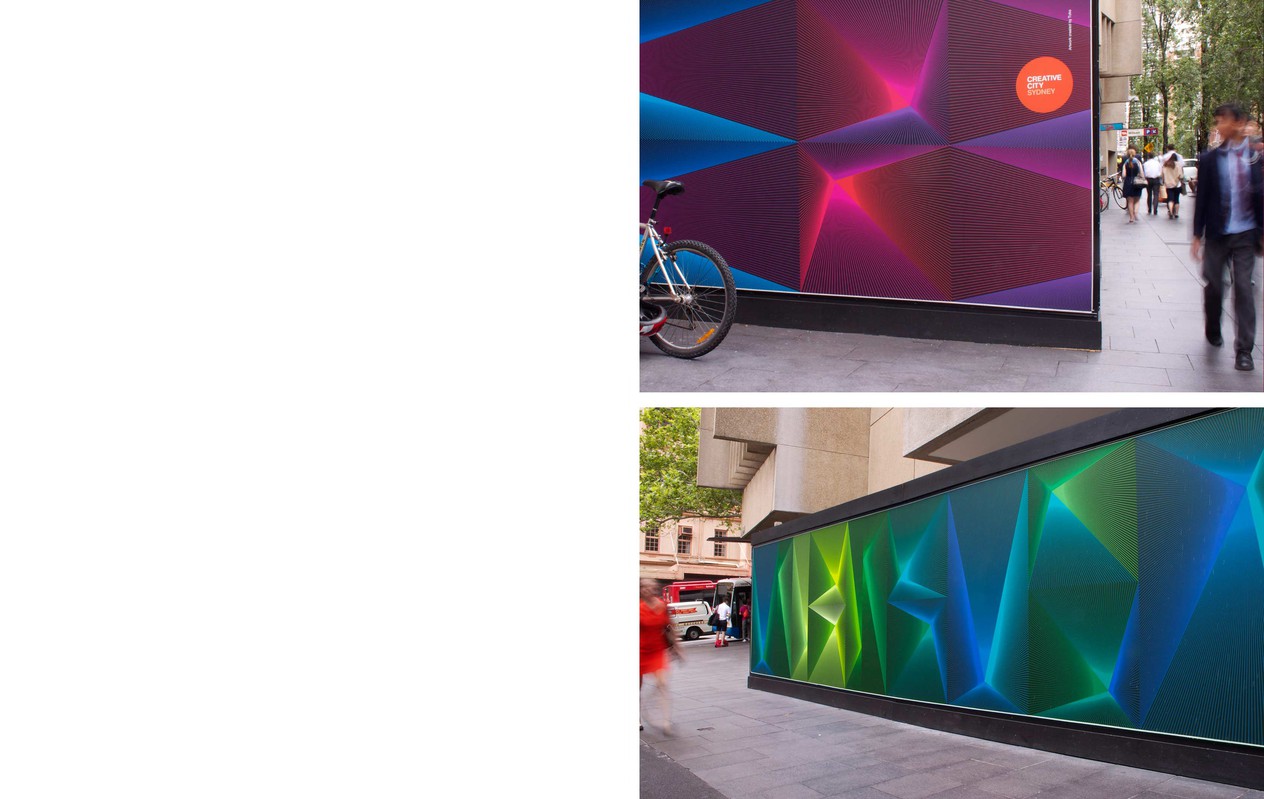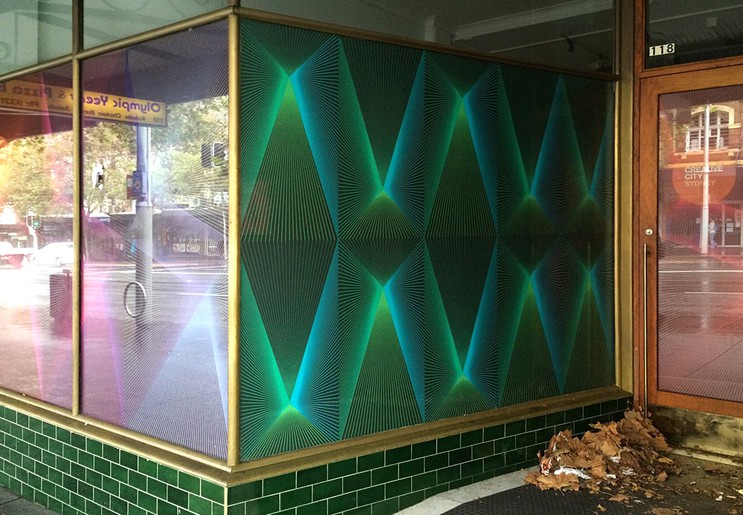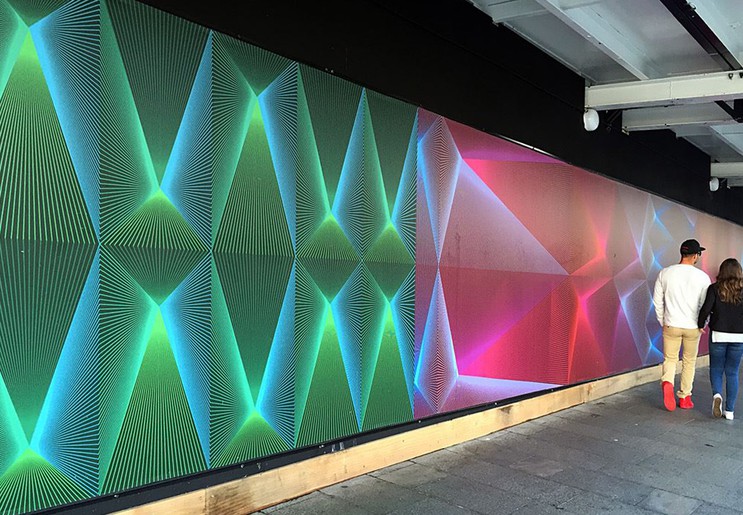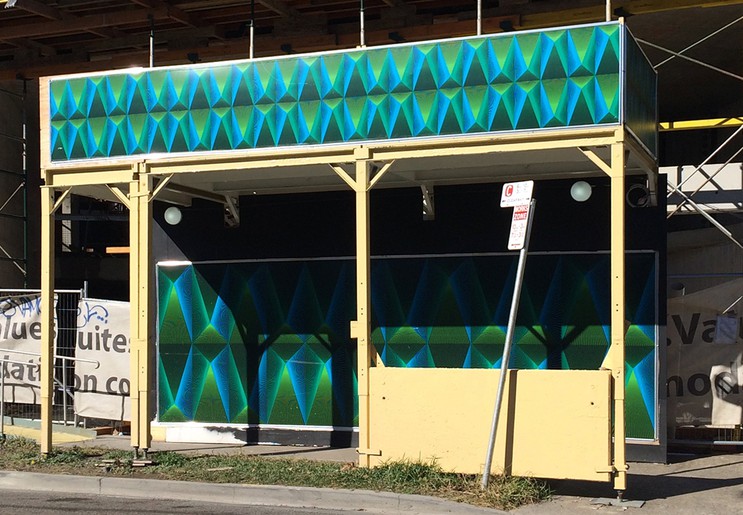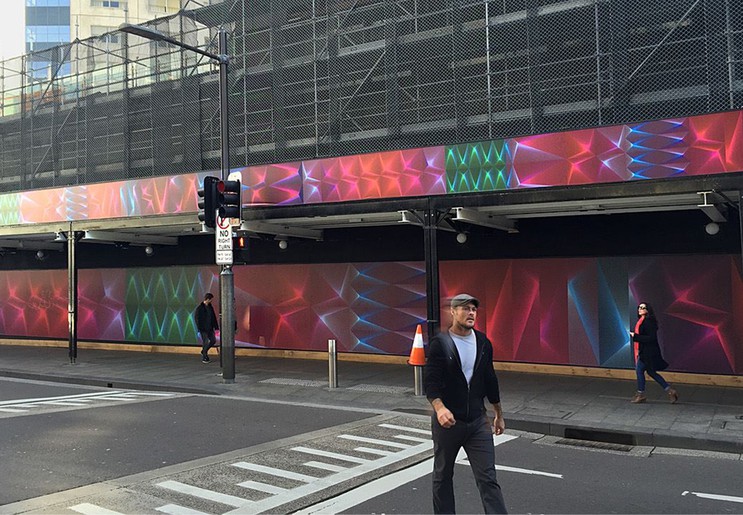 Next: Pouring colour