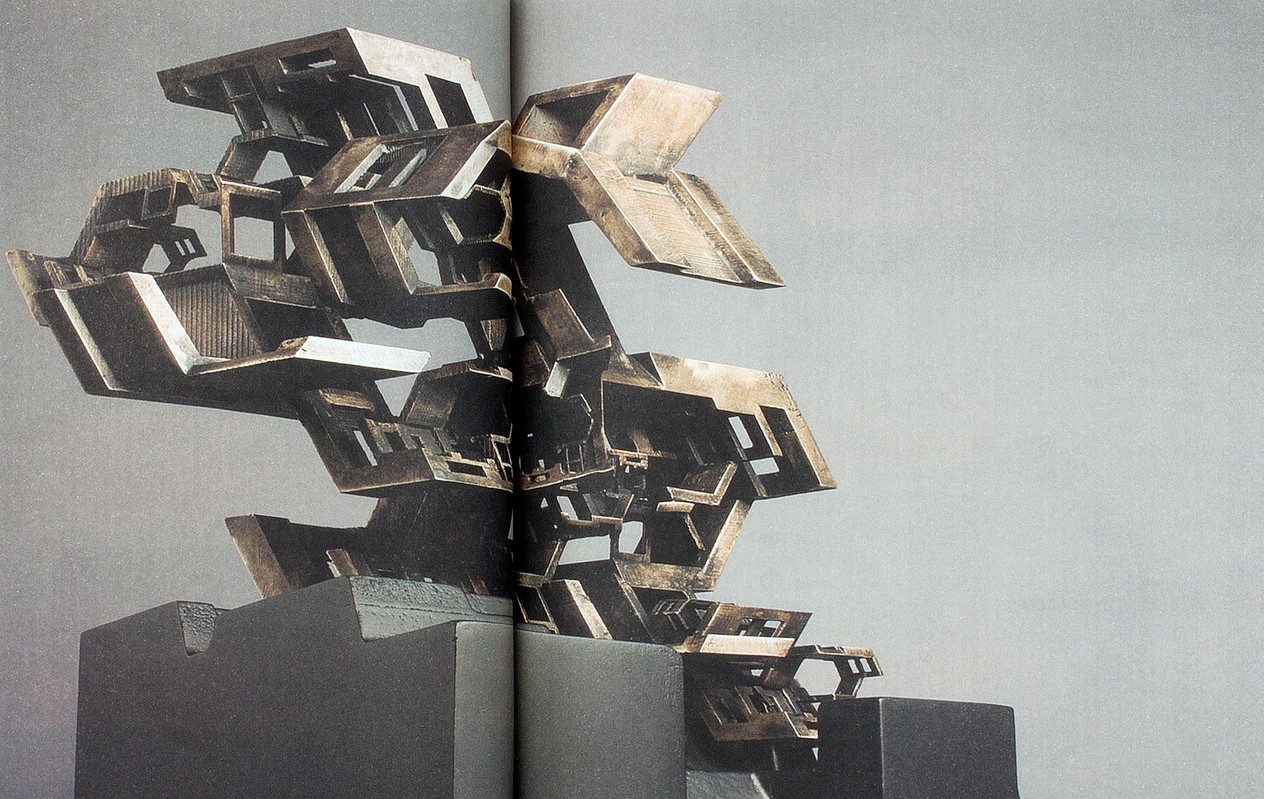 Book design: Australian Institute of Architects
2012
Formations
The Australian Pavilion at the 2012 International Architecture Exhibition – la Biennale di Venezia

Publication for the Formations exhibition.
Presented by the Australian Institute of Architects and devised by creative team Anthony Burke and Gerard Reinmuth with Design by Toko, Formations showcased six innovative architectural practices at the 2012 Biennale di Venezia. The Australian architecture biennale's anchor 'Formations' - came to life in an exhibition designed to challenge traditionally held beliefs about what architecture can be. Celebrating new opportunities for architects working in non-traditional ways. The exhibition focused on how these unconventional practices are formed and work, expressed through interactive digital displays, structural installations, film, live radio broadcasts and a series of events beyond the Pavilion.
Formations exhibitors: Tom Kovac with Fleur Watson, Archrival, Healthabitat, Richard Goodwin, supermanoeuvre, The Architects Radio Show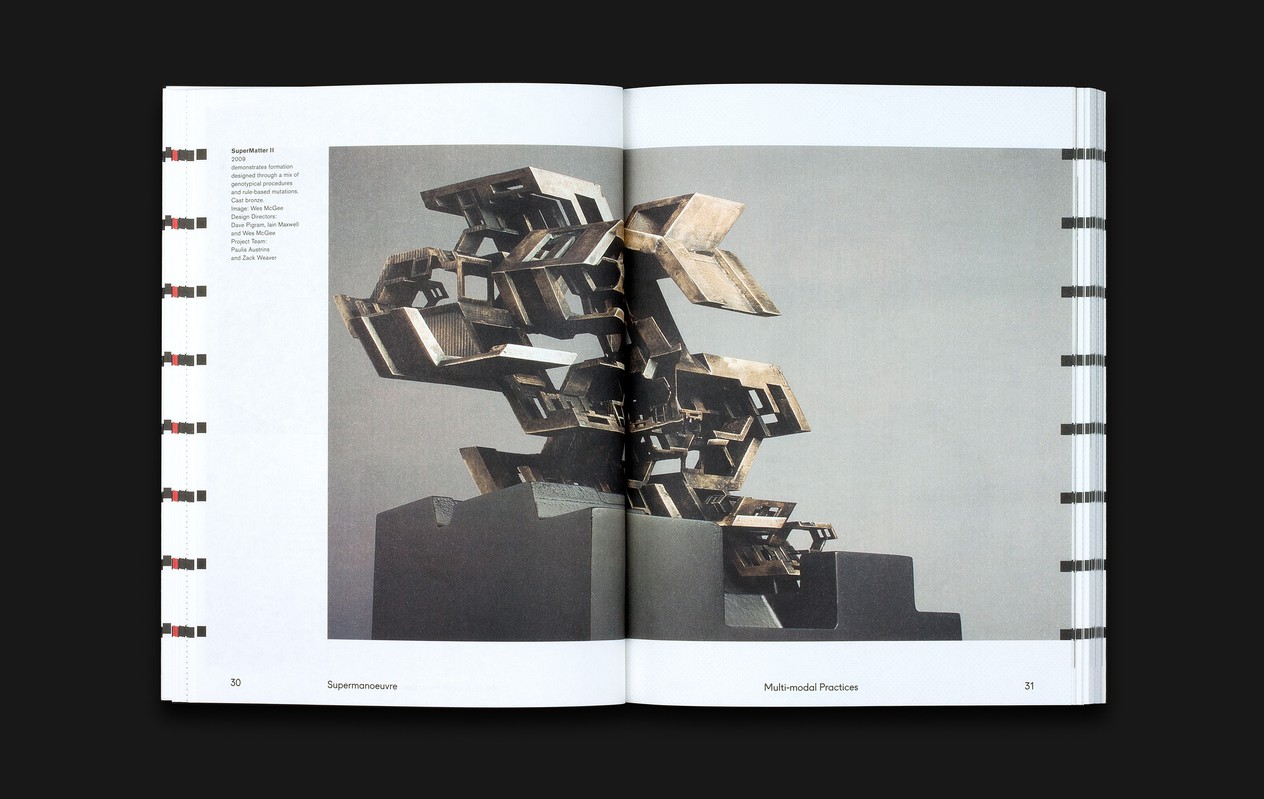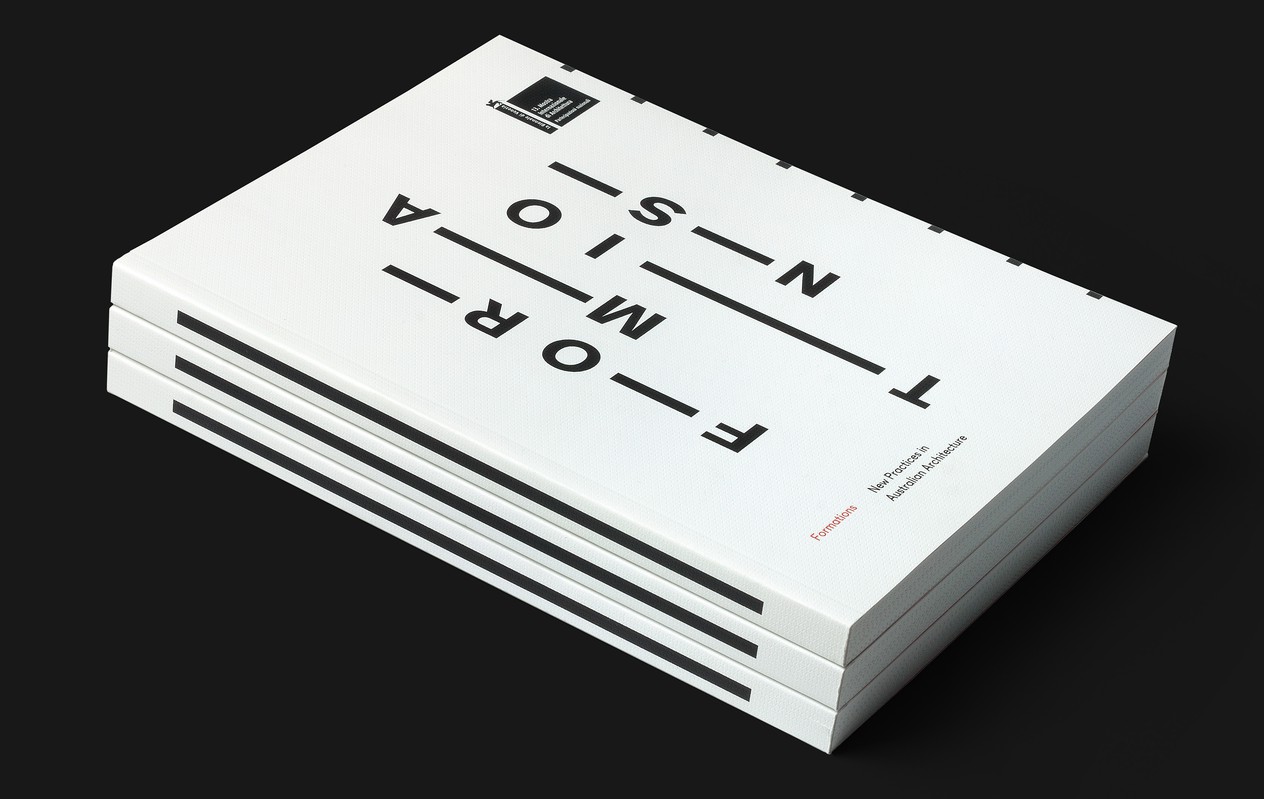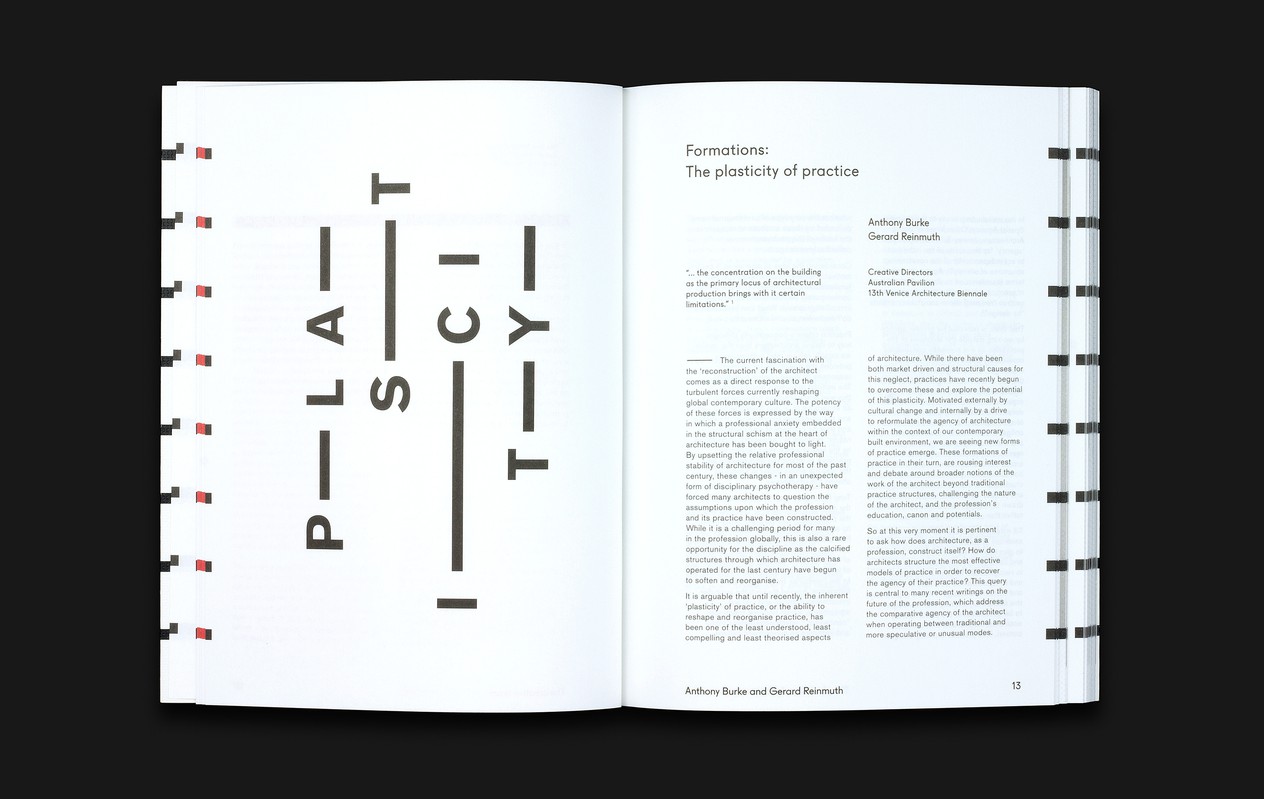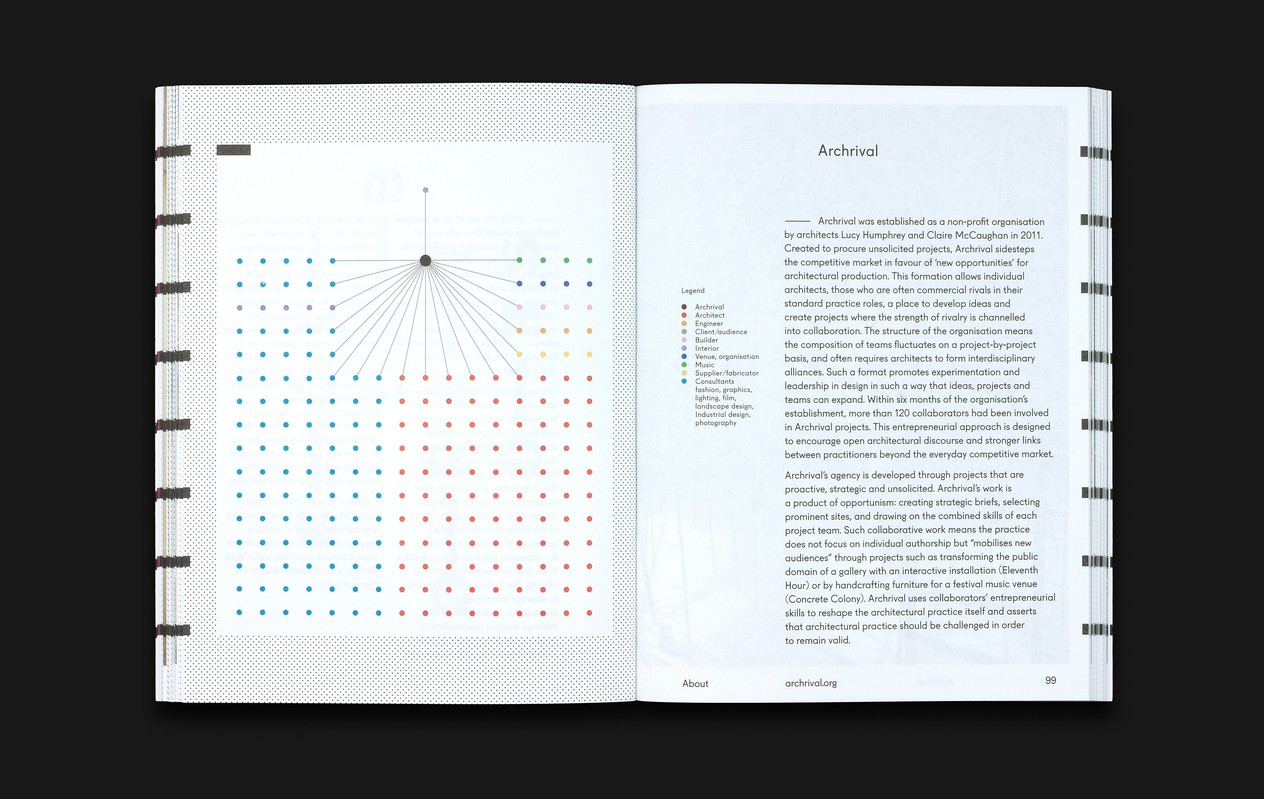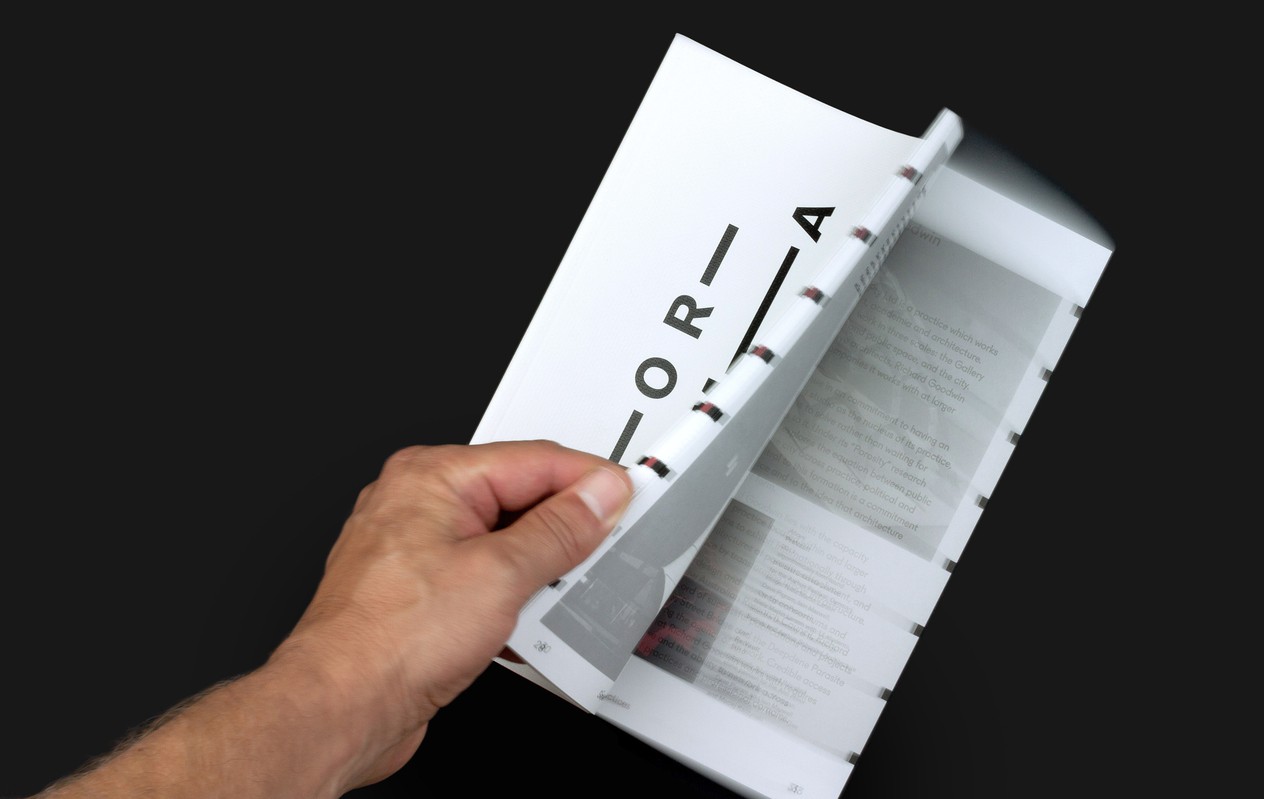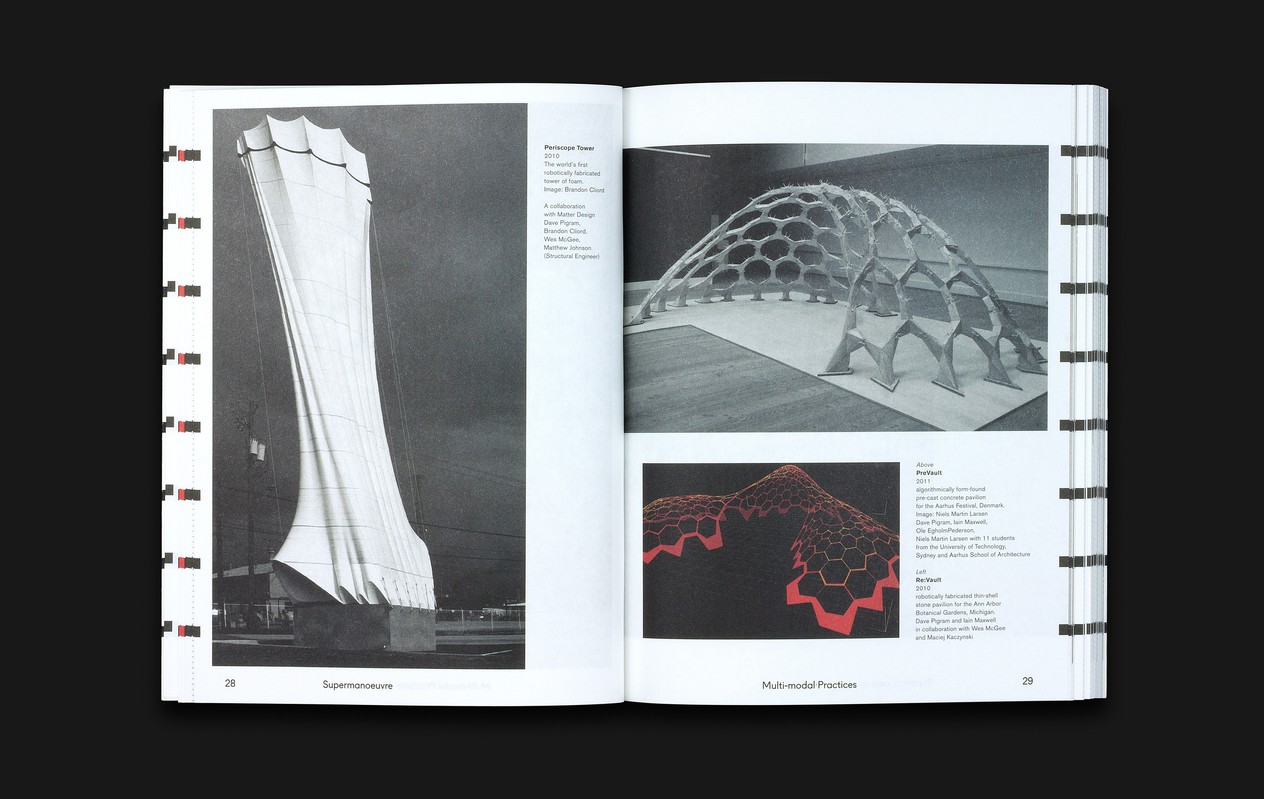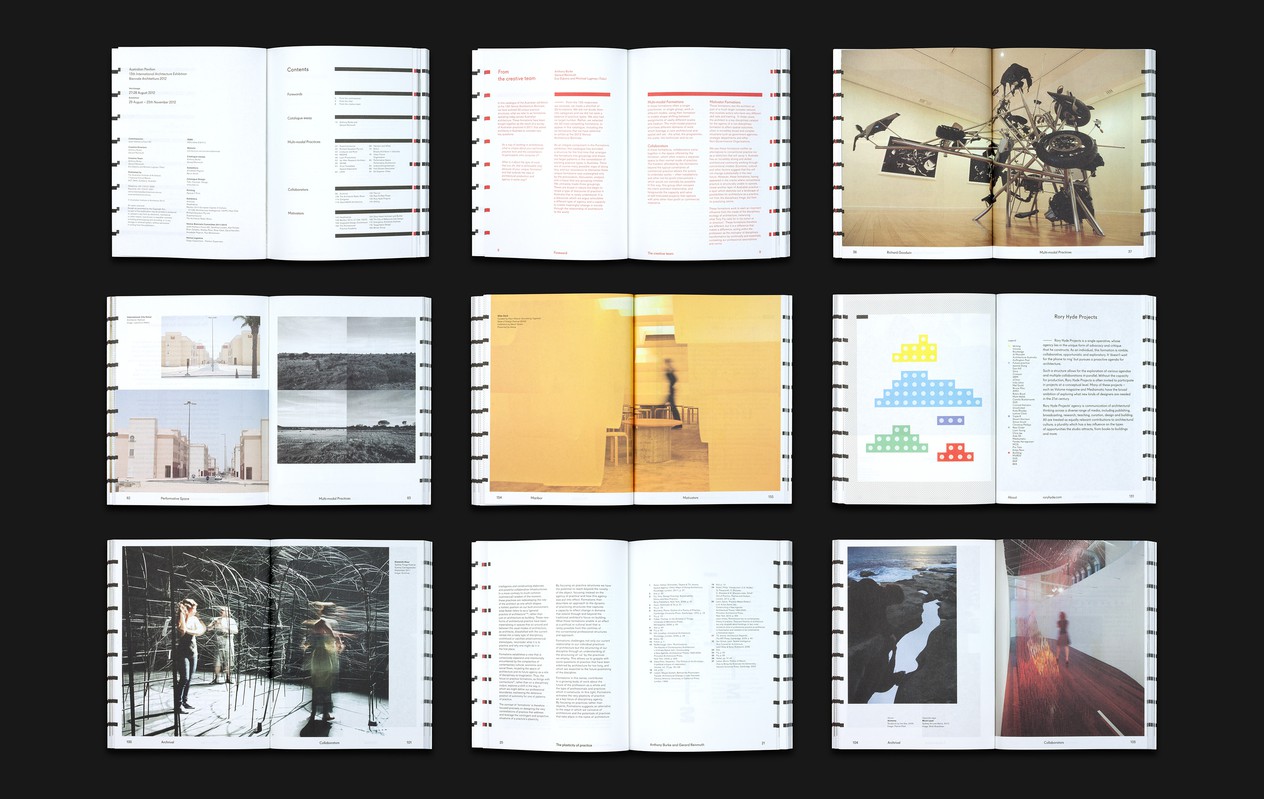 Next: Centenary Square Parramatta