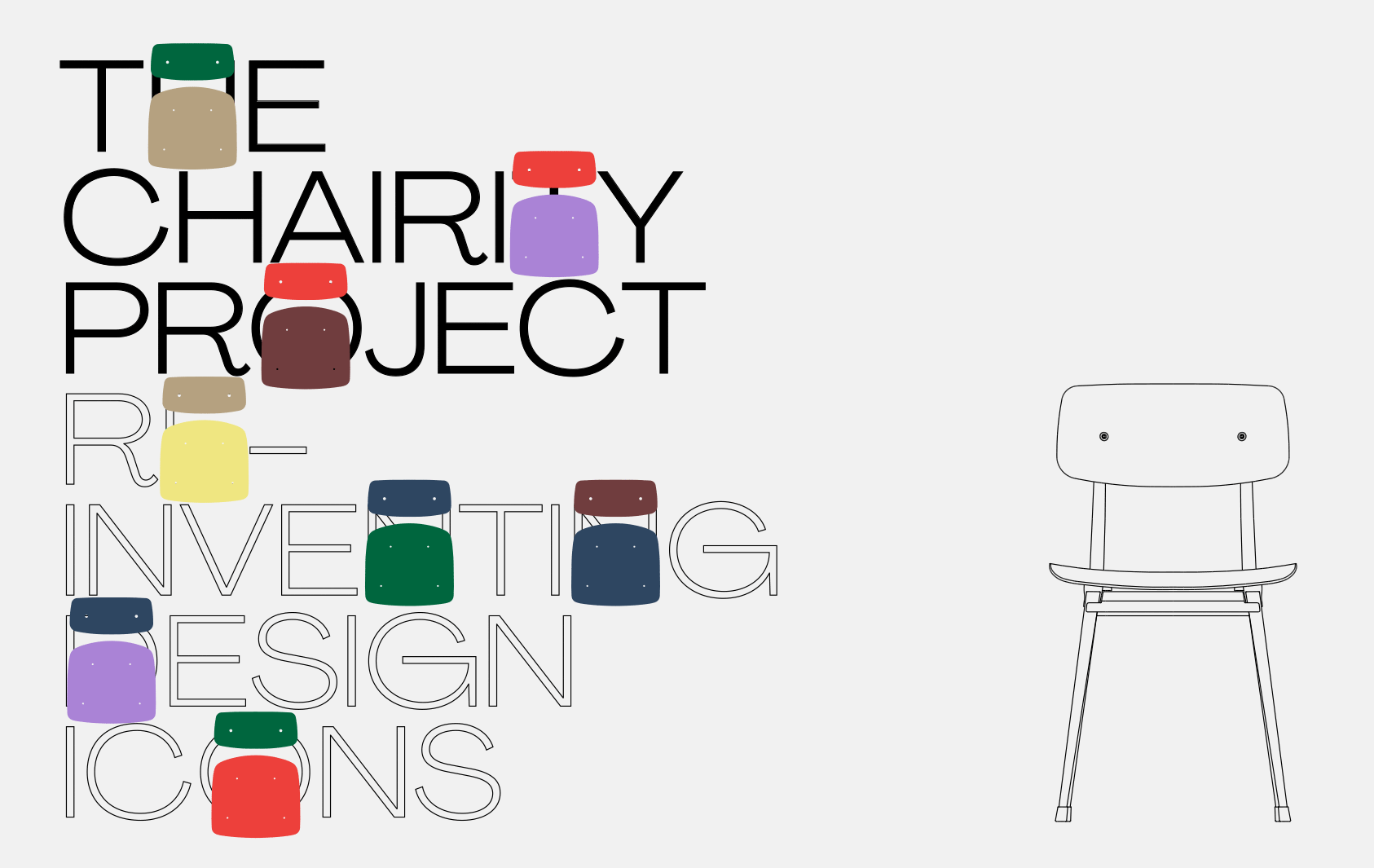 Object and exhibition design: Cult / HAY
2022
Event and Campaign design
Print and Publishing design
Brand / Identity design
Exhibition design
Spatial design
Exhibition photos:
Fiona Susanto
Cathy Marshall
The Chairity Project 2022
For The Chairity Project 2022, Cult has invited 18 creatives(1) from a range of design disciplines to reimagine the Result chair(2) - a 1950s classic designed by Friso Kramer and Wim Rietveld for Ahrend, and now in production by HAY. The final designs are showcased in a travelling exhibition, then auctioned off for charity(3). For the promotional campaign and exhibitions we created a colourful and bold identity channeling the iconic chair and the new contemporary colour palette conceived by HAY.
(1)
Adam Goodrum, Akin Atelier, ANNA.CARIN Design Studio, Arnsdorf, Claire Delmar, Decus Interiors, Design by Toko, Evi O, Heather Nette King, Mud Australia, Pattern Studio, Retallack Thompson, Smart Design Studio, The Raconteur, Tom Fereday, USE DAILY, YSG, Zachary Hanna
(2)
Made with cut-out sheet steel, Result is adaptable, functional, light and strong. It was designed for use in Dutch schools throughout the 1960s and 1970s, and left a lasting impression on a generation of people. Created to last a long time, you can still find Result chairs produced in the 50s and 60s in use today.
(3)
Cancer Council, Red Cross, St Vincent de Paul Society, Greening Australia, Gunawirra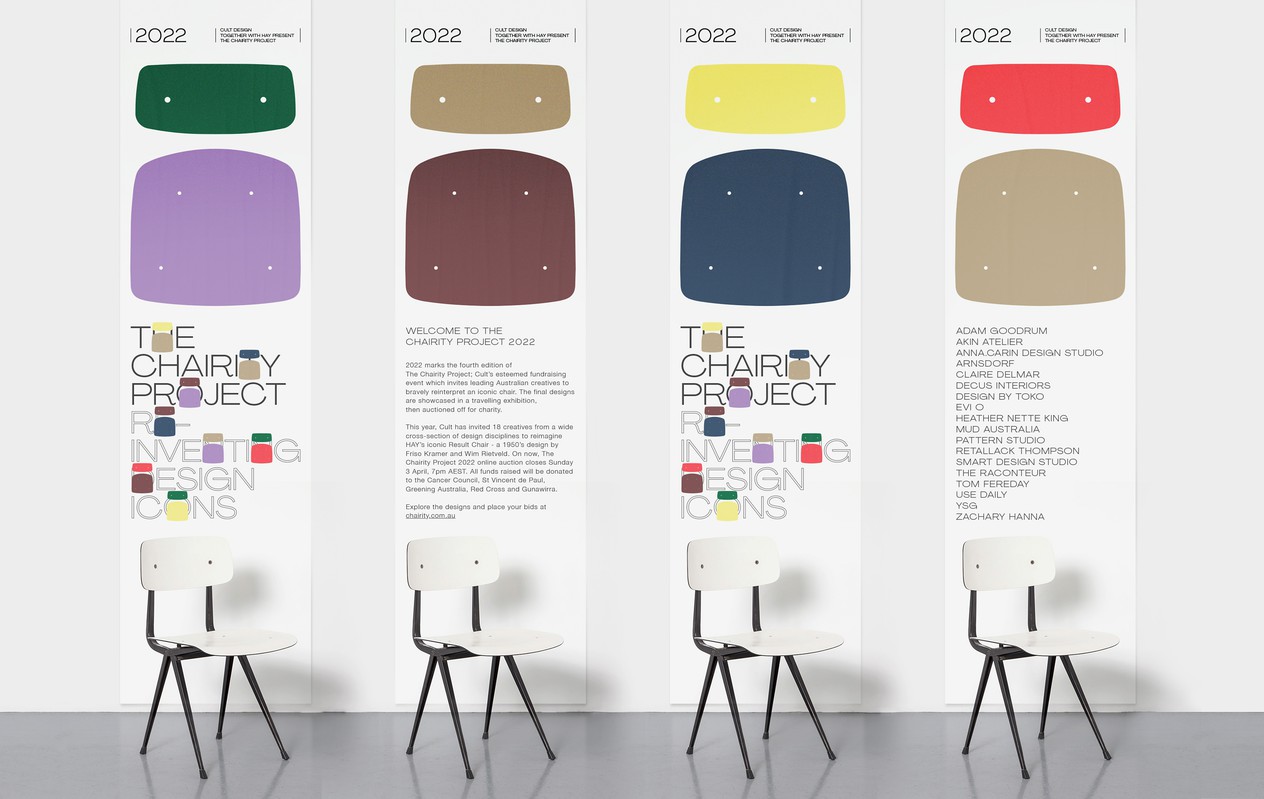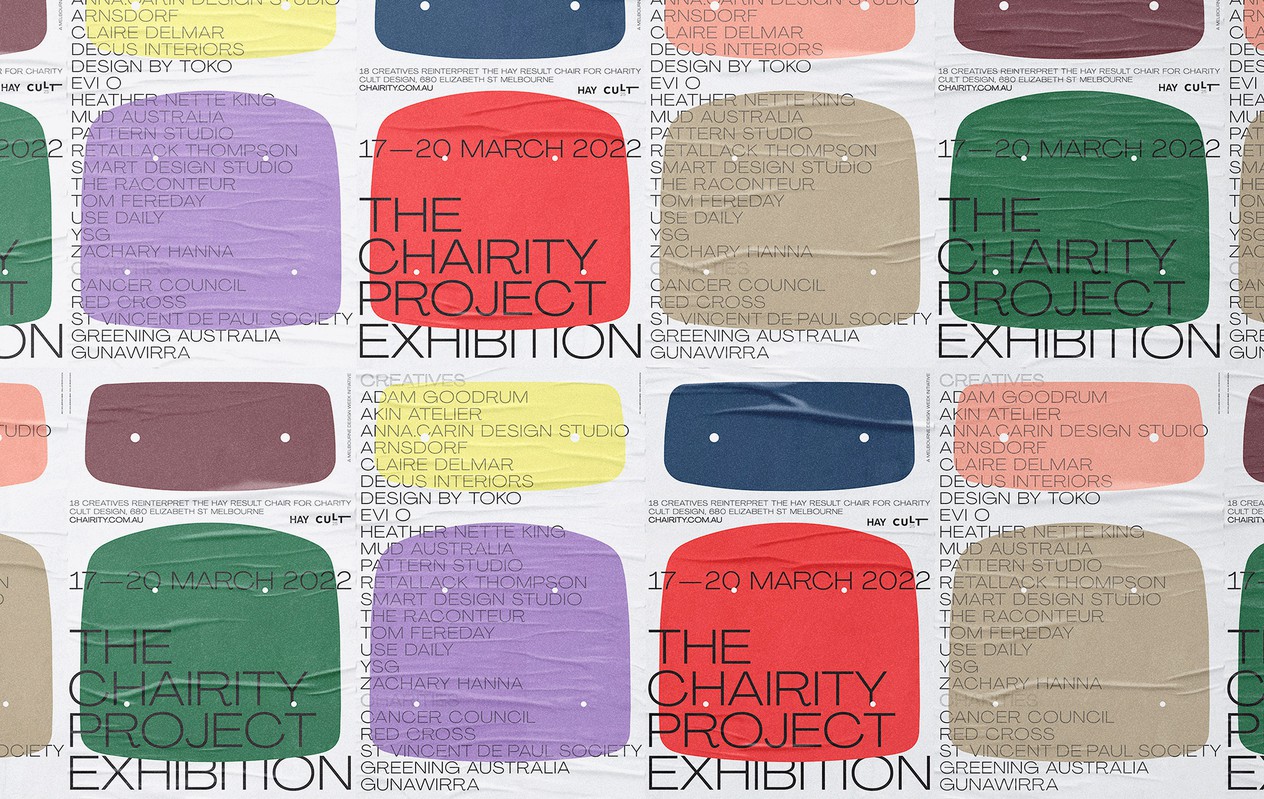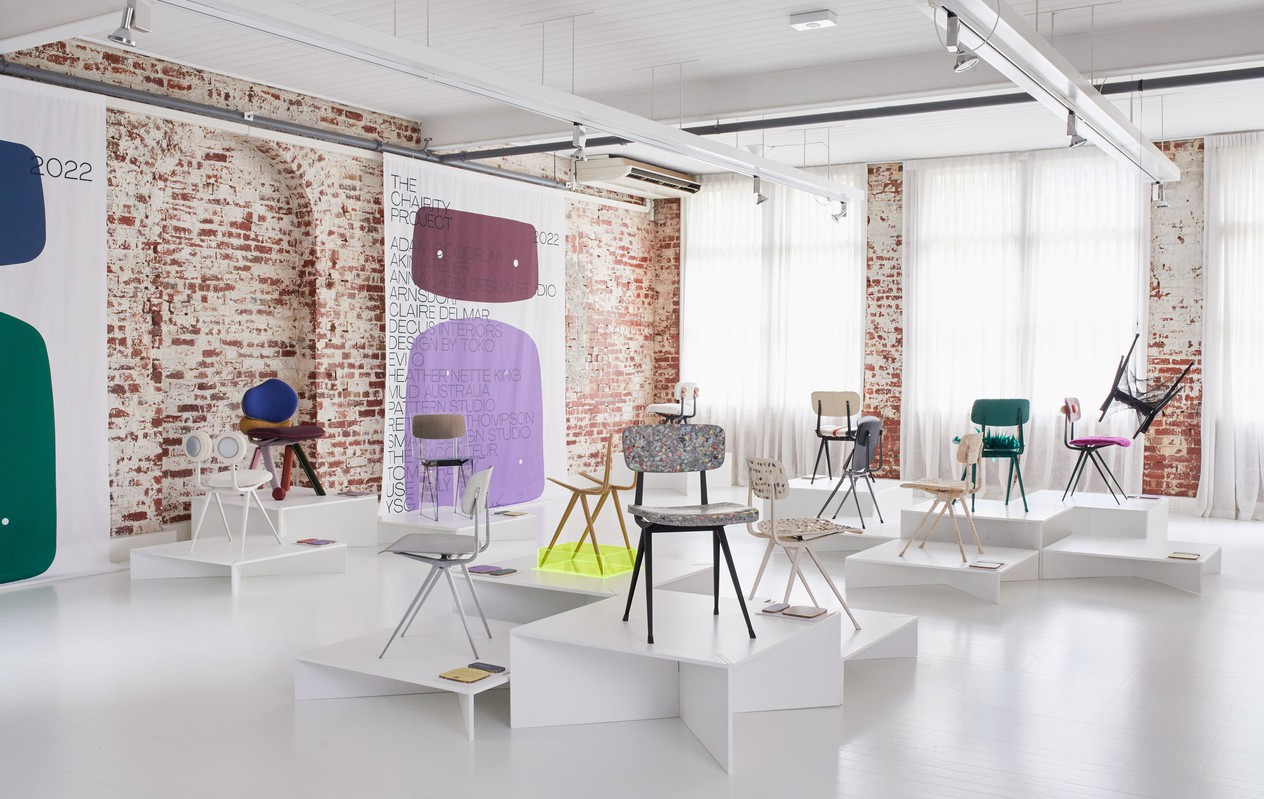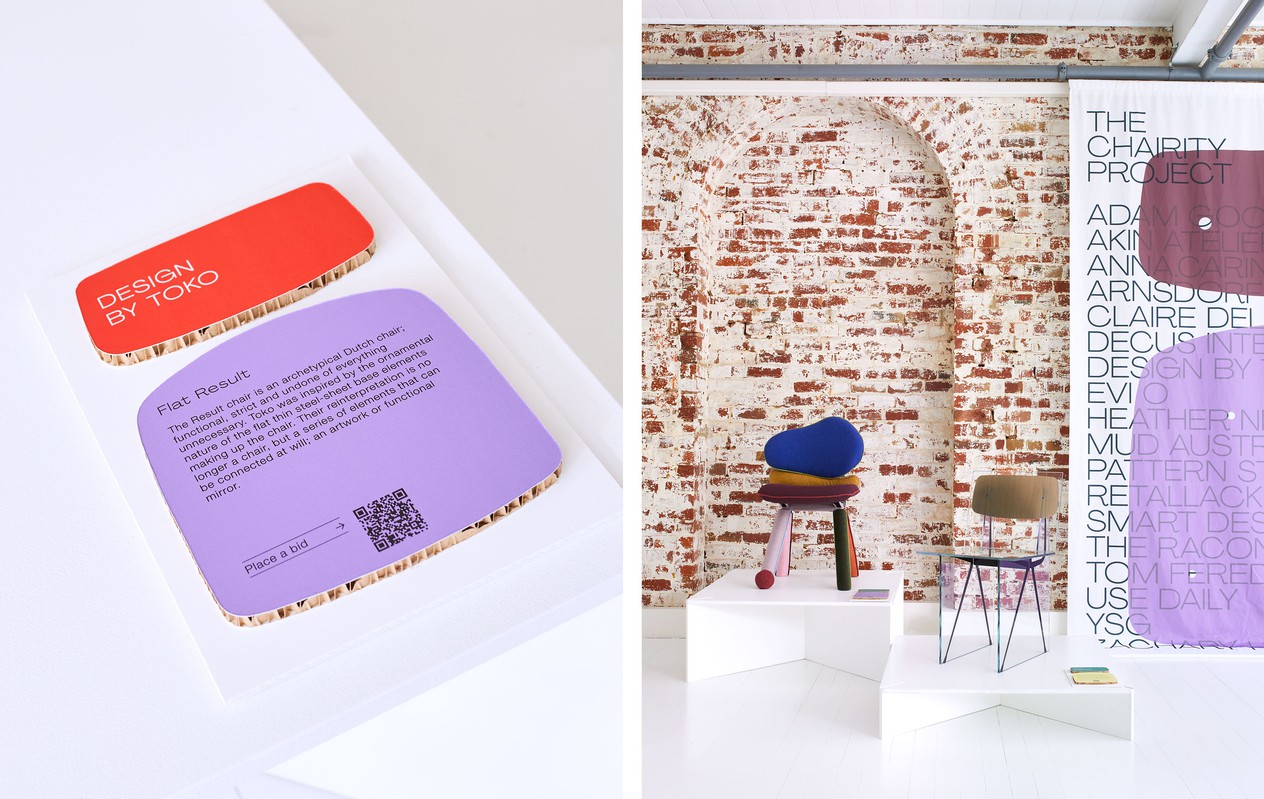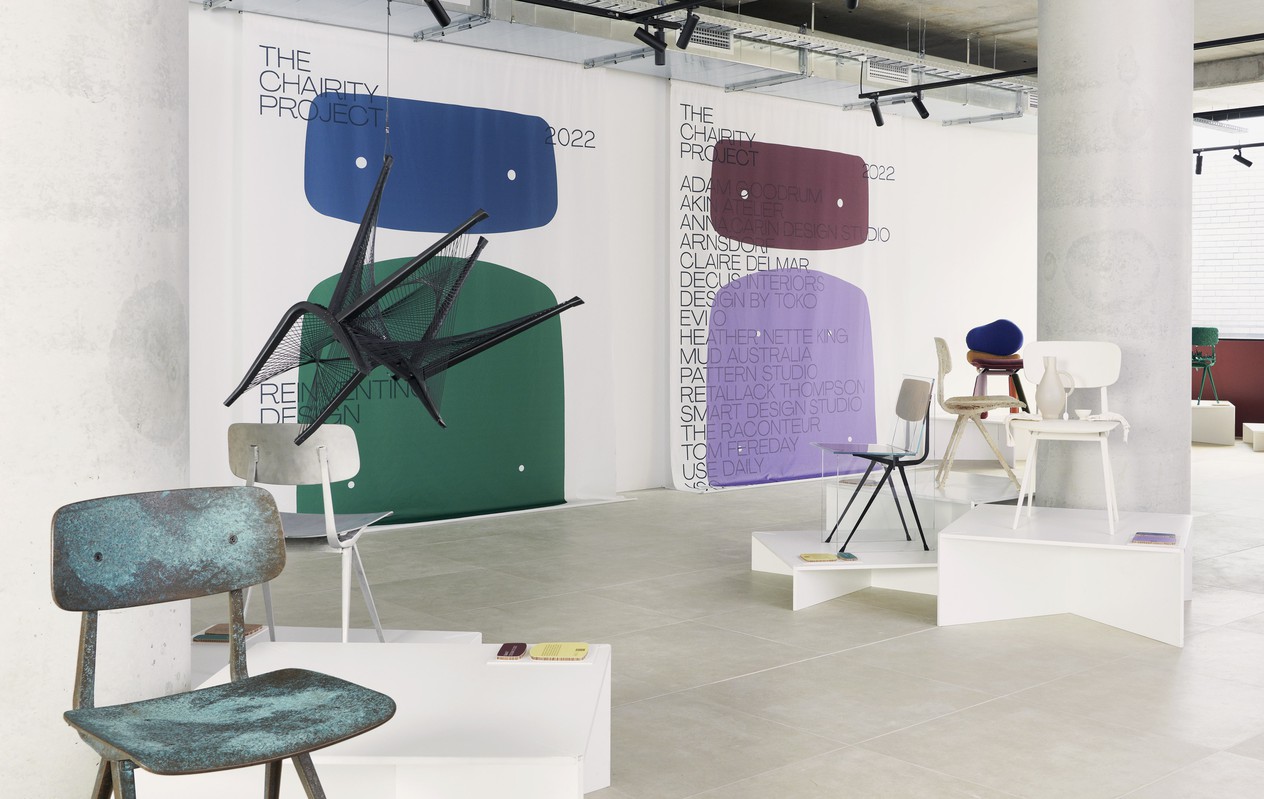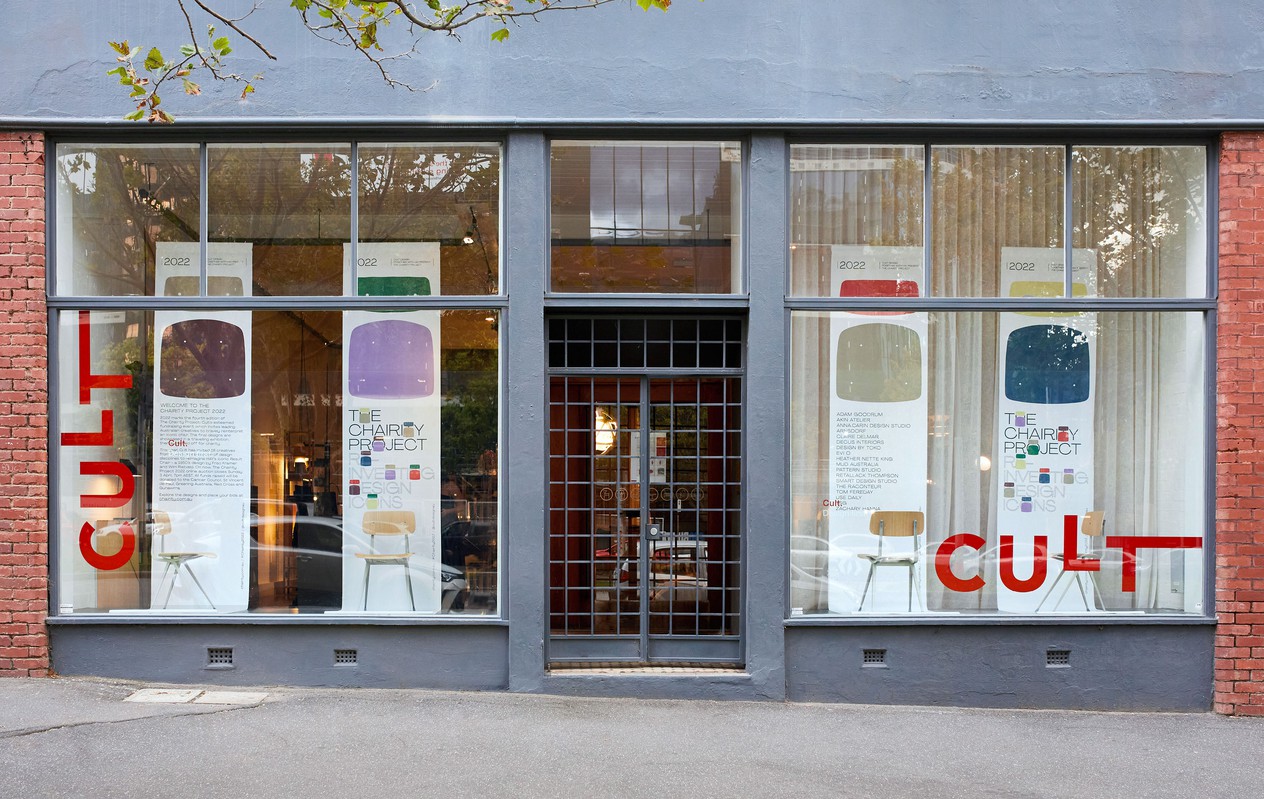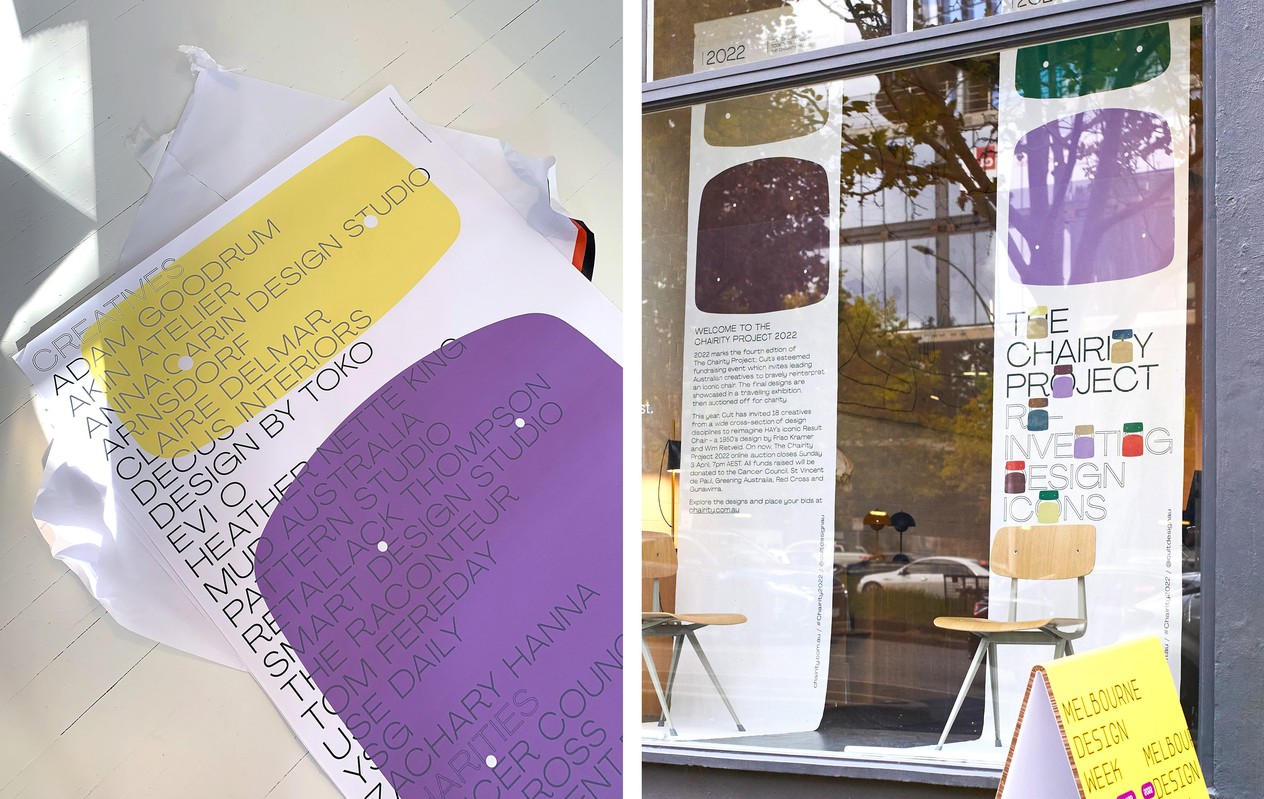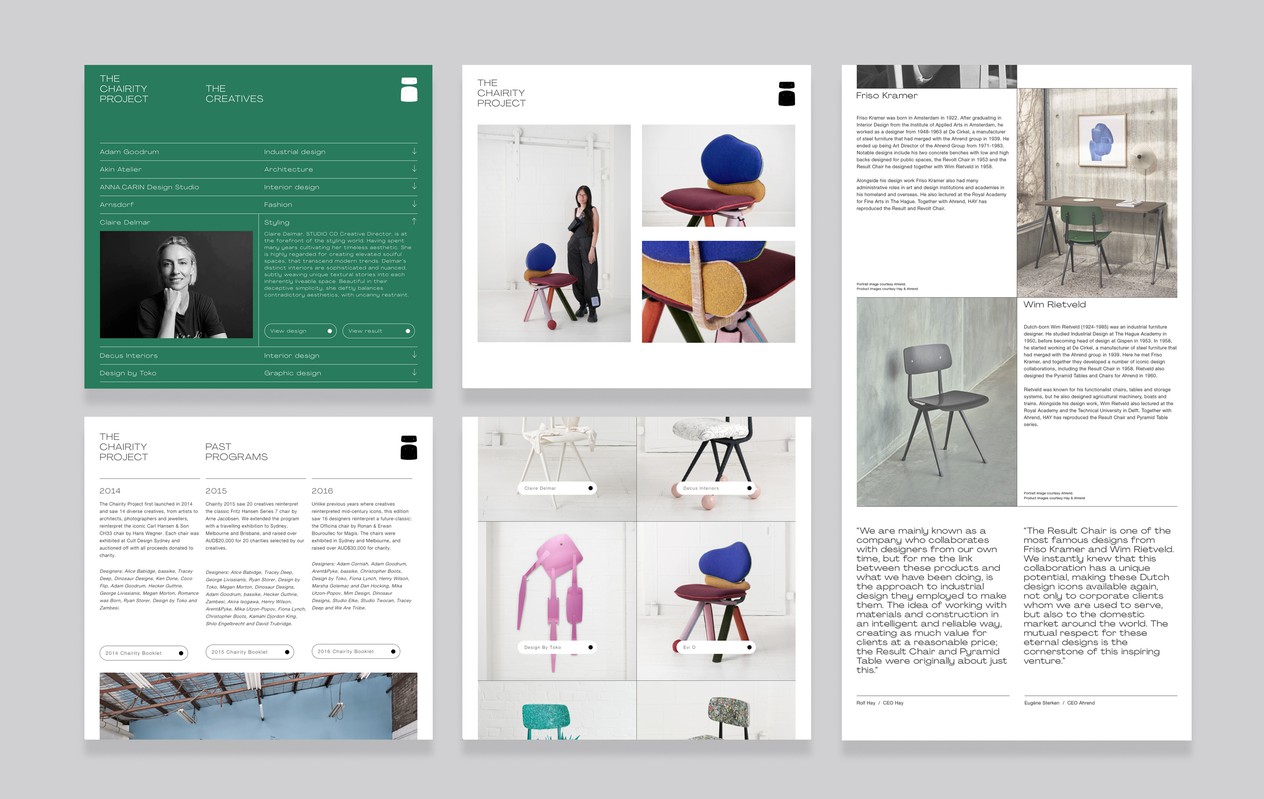 Next: Auction for Ukraine